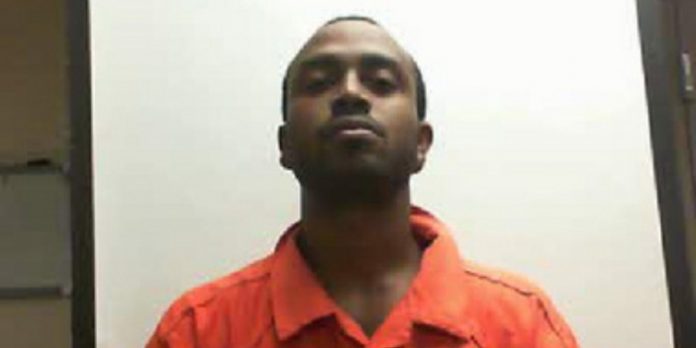 Talladega, Alabama Circuit Judge Bo Hollingsworth sentenced Christopher Isaac Surles to life in prison Wednesday for the 2012 murder of a robbery accomplice. Surles was convicted of killing Matthew Paul Howie, 19, with a gun stolen during the robbery.
A sovereign citizen known as "El Safari," Surles acted as his own counsel but did not cross-examine government witnesses. Instead, he asked the judge to recuse himself and dismiss the jury, stating in a document that he did not recognize the court's authority over him.
Assistant District Attorney Christina Kilgore presented a videotape of the robbery to the jury, which deliberated for about a half-hour before convicting Surles.
After Howie's body was found, Surles was the subject of a manhunt that ended in a Walmart parking lot in Tennessee, where police found him asleep in the victim's car with a black handgun in his lap and blood on his shoes.
Surles faces further trials for robbery and possessing a shank while housed in the Talladega County Jail.