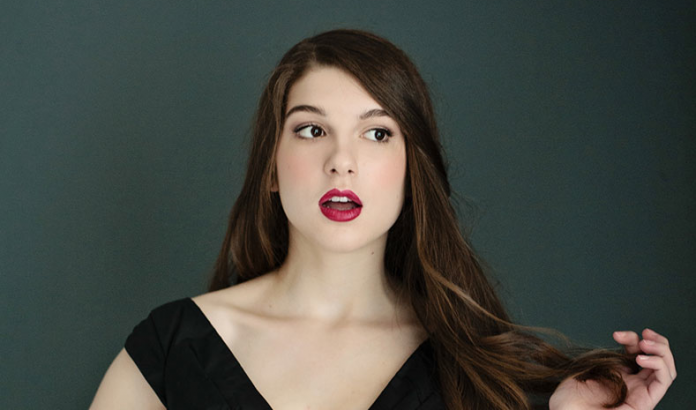 Teen Author Megan Rockey's novel was born from a gripping real-life experience that changed her forever; as a teenager, she learned that the woman who had raised her spent her childhood being horrifically abused by her close family members. All of her conceptions about her mother, and her family, felt like a lie. Megan's world came apart with the knowledge, but she recovered. She's now a young, published writer who has been able to transform her understanding of those events and channel the pain and the healing process  into her new book, Phantom.
Her book is now inspiring other teens to face their own demons, speak about them, and turn tragedy into triumph.
Phantom, the first book in her fast-paced, action-adventure trilogy, has an underlying theme that focuses recovering from abuse, and focuses on the inner strife of maintaining one's sanity, and the determination to stay true to one's morals while coming to terms with all of the horrific events of the past and creating a beautiful life mosaic with the broken pieces. It's never too late to change or heal, she wants her readers to know.
The series begins with the once-ordinary life of sixteen-year-old Michael, whose world is dramatically changed when he witnesses a reporter's murder by a woman named Raven. Michael is kidnapped, and upon awaking up in a cellar, cannot recall where he came from and, more importantly, who he is.
Moments after his awakening, he is forced to participate in a duel with and is recruited into the assassin organization. It's not what he wants. Desperate to escape the assassin world, Michael teams with Raven to destroy Zero and find their real identities in hopes of returning to a normal life, but Michael faces two choices: run and eventually be killed, or destroy the assassins before they kill him first.
Megan and her trilogy are glowing examples of how young people  can use their talents for good, and how literature can bridge a path to bring healing. She is opening up a global discussion on abuse and healing that can be joined at #VictimtoVictorious on her Twitter feed and Facebook fan page.