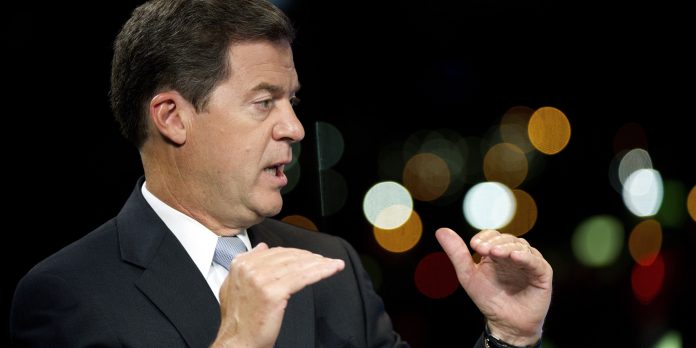 With less than forty-eight hours to go in Kansas's most contested midterm election in decades, the Kansas Republican Party is desperately trying to shore up embattled Governor Sam Brownback's reelection bid with an endorsement by Fort Hayes State University President Edward Hammond — who denies endorsing anyone:
It is university policy that state employees may not officially endorse a candidate in any election. During my tenure as president of Fort Hays State University and in my current role as president-emeritus, I have never endorsed a political candidate in an election and I am not endorsing any candidate now. No one asked for my permission to use my image, nor my words on this specific campaign mailer and I feel it is important that the public knows any such use of said images or words does not constitute an endorsement from me.
This follows a weekend during which Sen. Pat Roberts's reelection campaign aired an ad touting the endorsement of Kansas State football coach Bill Snyder. Like Hammond, Snyder is contractually and legally barred from offering such endorsements.
ADDING: Thomas Frank has a brilliant take on both races.