Winter Park, Florida attorney Ometrius Deon Long, who once ran for Congress and arranged meetings between Presidential Candidate Mitt Romney and the National Black Republican Association at fundraisers hosted in his law offices, was disbarred by the Supreme Court of Florida effective immediately, according to a notice published in The Orlando Business Journal last week. The National Black Republican Association is best known for making inflammatory ads during election years that accuse the Democratic party of being racist and being a hub of fundraising for minority outreach.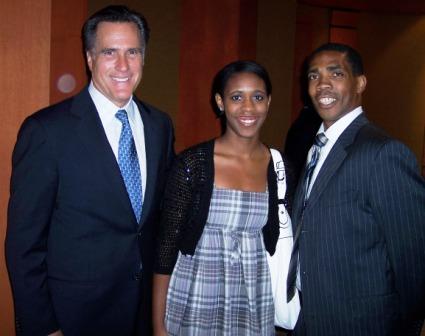 The reason for the disbarment was explained as follows:
Ometrias Deon Long, P.O. Box 3119, Winter Park, disbarred effective immediately, following a Sept. 18 court order. Long failed to abide by his agreement to make a series of payments totaling $17,000 after being sued in a civil lawsuit. In another matter, Long was wired $150,000 to hold in trust for a client's future business transaction. The next day, Long transferred most of the money to the client's business associate without authorization or consent. Long subsequently failed to disburse the funds to the client or provide an accounting despite his repeated requests.
The P.O. Box in Winter Park, Florida is the same address he used in his 2010 candidacy for Florida's  24th District as Deon Long.
According to his biography on Hip Hop Republican, Long was appointed by Jeb Bush to serve on the board of the St. Johns River Water Management District from 1999-2007. He was admitted to the state bar in 1994. According to his biography, he has also been involved with the campaigns of several conservative candidates.
[Top Image Credit: The Pensacola Voice]