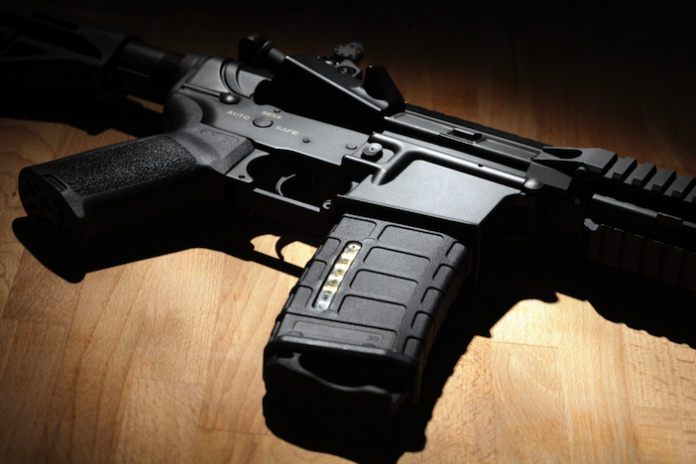 Just in time for Thanksgiving last week, a man in Asheville, North Carolina broke into a gun safe at Walmart, and helped himself to an AR-15 rifle on-camera. He stuffed the gun down his pants, grabbed 150 rounds of ammo, and made his way out of the store.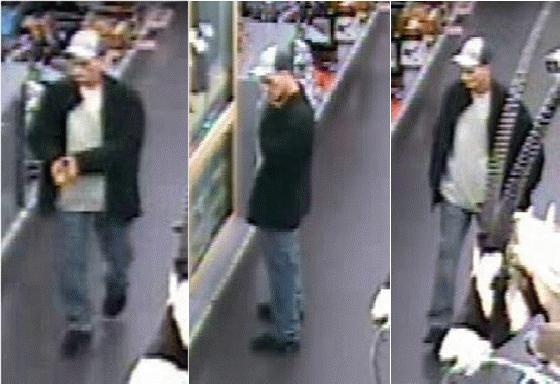 Now police are looking for the man, according to WLOS News-13.
The rifle and ammo were valued at $920 – but when it comes to gun theft, it's not just about the money. That's a powerful weapon to have out there on the streets without a license, background check, or any accountability.
The AR-15 is the same gun model that was used in the Newtown shootings. Its firing capability lives up to its menacing appearance – it can fire as quickly as the gunman can pull the trigger. The AR-15 is known as the civilian semi-automatic version of the military's M-16 rifle, which was put into heavy use during the Vietnam War.
Police are still searching for the thief, who they describe as follows:
The suspect is described as white and 30-35 years old. He is believed to be 5-feet-8 to 5-feet-10 and 150 pounds with short brown hair. He was wearing a white and blue baseball cap, white T-shirt, blue jeans and a black jacket. The suspect may be traveling in a white, newer model, four-door sedan.