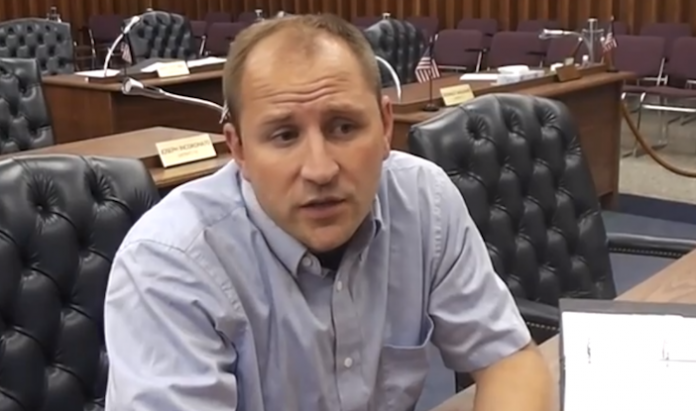 Michael Kelsey, a Republican lawmaker in Dutchess County, New York is refusing to step down as he awaits his next court date for charges of inappropriately touching two 15-year-old boys during a Boy Scout trip last August.
Kelsey,  an attorney and former assistant Boy Scout master, was charged with sexual abuse in the first degree, forcible touching, and two counts of endangering the welfare of a child last week after victims' families reported the alleged sexual abuse, which happened in August during a Boy Scout hiking trip, according to the Poughskeepie Journal.
Kelsey very narrowly lost a state Assembly seat to incumbent Assemblywoman Didi Barrett, D-Hudson, by fewer than 1,000 votes. (The state Board of Elections certified the results last week.)  He is an attorney specializing in estate planning and teaches law at Marist College.
State police said Kelsey was suspended from the Boy Scouts in October.
Boys Scouts of America Hudson Valley Council said they took "immediate action to remove" Kelsey, "after the allegations came to light." The group has not provided the media with an answer as to why Kelsey was suspended in October, yet the abuse wasn't reported until mid-December.
When Kelsey was arrested on Dec. 15,  he pleaded not guilty, and was released after posting a $2,500 bail. He's due back in court on Feb. 9.
Three top Republican county officials have called for him to step down from his legislative post, but he has ignored the calls for resignation so far. In a video from his campaign in October, Kelsey explains that he's always been a "troublemaker":