Yesterday, I told you about 'College Girl,' a young woman in Alabama who needed the help of an 'underground railroad' to access her reproductive rights. Such organizing is becoming sadly necessary in America these days, where abortion opponents have succeeded in making access harder, more time-consuming, more expensive, and as awful as possible. While the operation by Alabama Reproductive Rights Advocates (ARRA) to provide transportation, lodging, and money to aid College Girl in her hour of need succeeded, it has depleted their budget.
And like a Christmas gift, today comes word that Eric Scheidler, a proud second-generation forced-birth activist and Executive Director of the Pro-Life Action League (PLAL), has accidentally provided the means to replenish their accounts. To observe the forty-second anniversary of Roe v Wade, Scheidler sent all of Alabama's abortion providers a present last week: plastic handcuffs with a note asking: "Could you be next?"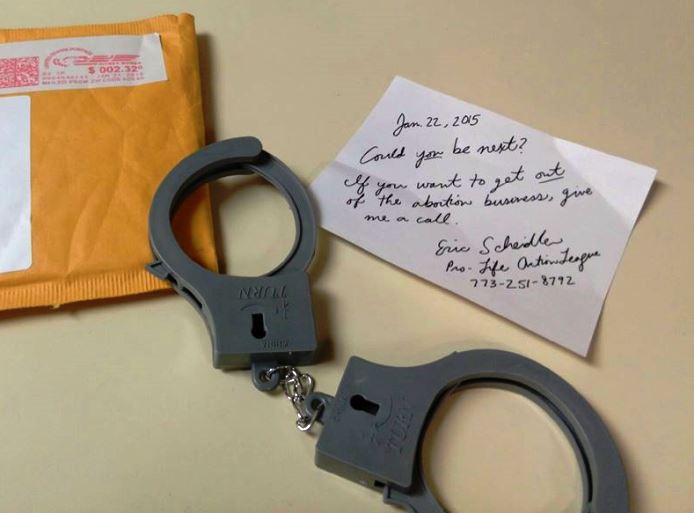 Scheidler included a picture of Naresh Patel, an Oklahoma physician who was arrested in December for prescribing abortion medication to undercover agents who were not even pregnant, suggesting that his crime was trusting women who said they were pregnant. Patel's story is strange: he's admittedly a terrible doctor with a long track record of ghoulish and borderline behavior, and therefore a perfect example of the abortion providers that were commonly available to women before Roe v Wade.
Scheidler's attempted intimidation is therefore an unintentional reminder of the consequences of his agenda: he covets every woman's means of reproduction. I'm not exaggerating here. Scheidler doesn't think women should be able to access birth control, much less abortion. He's responsible for those racist forced-birth billboards in Atlanta a few years ago, while his direct-action tactics are some of the most aggressive in the forced-birth movement — which shouldn't be surprising, because his father Joe Scheidler is the acknowledged godfather of militant clinic action as well as the National Director of PLAL.
These are men who ardently believe that every sperm is sacred, yet their actions on this forty-second anniversary of the Roe decision may have unforeseen consequences.
According to the crowing on the organization's website, Scheidler had volunteers send out five hundred pairs of plastic handcuffs.  This afternoon, an email security alert circulated by abortion rights activists nationwide described the contents of the package and advised recipients that they don't have to accept delivery. But ARRA has a different reaction, and it's so clever that every clinic community and reproductive rights organizer ought to grab up every pair of plastic handcuffs they receive and do the same thing.
As word spread through ARRA's online community, reactions ranged across the spectrum. Most people found this display of authoritarian patriarchy disturbing, but in short order they recognized the opportunity for creative exploit and turned the tables. PLAL's plastic handcuffs will now be made into art, which in turn shall be auctioned off to raise money for other young women in College Girl's shoes. A variety of ideas are being discussed, for plastic handcuffs can be used to construct all manner of eloquent artistic statements. After all, handcuffs are so…well, trendy right now.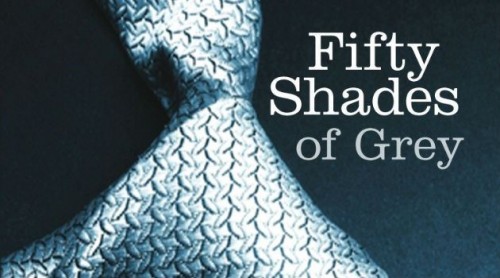 Imagine if this took off. Imagine five hundred pairs of plastic handcuffs becoming artworks that raise $500 each to support networks like ARRA — potentially, that's $250,000 to defend the freedom of women to control their own bodies and lives. Judging by ARRA's amazing support of College Girl, which has denied the Scheidlers' dreams of poverty and downward mobility for her and her future children, the potential impact of this campaign on the Scheidlers' agenda could be enormous. And the money would be well-spent: whereas PLAL has a rather miserable two star rating on Charity Navigator, ARRA has a proven track record of squeezing every last cent for all it's worth. Just ask College Girl.
In addition to auctioning off artwork, ARRA organizers hope to raise $5000 through their website by asking for five hundred ten-dollar donations in response to PLAL's attempted act of intimidation. If they succeed in their goals for the Financial Assistance Fund, ARRA says they will send the Scheidlers a thank you note. And if their idea spreads across the national clinic support community, PLAL might just be getting lots of mail soon.