Due to her single "Formation," which is accompanied by a music video containing imagery resonating with the #BlackLivesMatter movement, Beyoncé has become a scapegoat among some law enforcement leaders for a recent series of murdered officers.
Rutherford County, TN Sheriff Robert Arnold blamed the singer after shots were fired near his home. Another story has Tampa police refusing to sign up for an upcoming Beyoncé concert, and the president of the Miami police union created a stir by holding a vote to boycott her show there. Adding fuel to the fire this week, several right wing blogs have touted a press release issued by the National Sheriffs' Association which seemed to pin the blame for a spate of recent officer shootings on her Super Bowl halftime show performance of the song.
The senseless killing of four law enforcement officers just this week – on the heels of the anti-police "entertainment" at the Sunday Super Bowl halftime show – reminds us that the men and women in law enforcement take a solemn oath that includes putting their lives on the line every day to protect our citizens.
This premise has inspired some incredibly disingenuous blogging (examples here, here, and here). It is telling that most of this blogging leaves out important details, such as names and dates, or repeats unverified assertions that the shooter "targeted" police. A simple check into the details of these shootings shreds the narrative of a black singer inspiring criminals to kill cops.
Using the Officer Down Memorial page and Google, I was able to locate details on each shooting ascribed to her influence in a matter of moments, and nothing that I found supports the hypothesis that Beyoncé's halftime show, song, music video, or the #BlackLivesMatter movement had any role at all in these tragic killings, even as a peripheral element. Quite the opposite, really.
Let's begin with Fargo Police officer Jason Moszer, who was gunned down on the evening of February 10th while responding to a domestic disturbance call at the home of 49-year old Marcus Schumacher, who had recently been downsized from his job. Moszer was killed with a long rifle, and Schumacher, who has a criminal record including assault, was found already dead when SWAT officers entered his home. It's not clear yet whether he was killed by police gunfire or took his own life.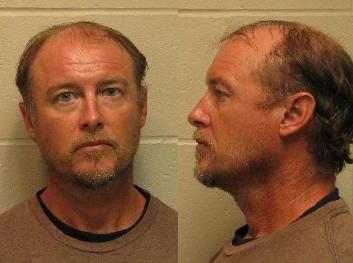 Earlier that same day, Senior Deputy Patrick Dailey and Senior Deputy Mark Logsdon of the Harford County, MD Sheriff's Office were killed by 68-year-old Brian Evans when they tried to serve outstanding warrants on him. This incident is by far the most-cited in right wing blogs about Beyoncé's supposed cop-killer inspiration.
Contrary to every conservative blogger who has written about this tragedy, Evans was not roaming the streets looking for cops to kill. He was eating at a Panera Bread restaurant when his ex-wife called police to report seeing him there. Unemployed and itinerant, Evans was wanted for evading police pursuit in Florida, and he was a suspect in the attempted murder of his former spouse in the late 1990s, so it's clear why she was anxious to report his sudden reappearance in her hometown.
When Deputy Dailey approached Evans to make contact, he pulled out a pistol and shot the officer in the head, then exited the restaurant and opened fire on a cruiser with Deputy Logdon inside. Despite his mortal wounds, Logdon was able to return fire, killing Evans.
Describing his estranged father's history of violence to the press, Jeremie Evans suggested that the officers did not understand the seriousness of the situation when they arrived.
Evans said witness accounts made it sound as if the officers were responding to a homeless person, rather than an armed man.

"I feel like they went in there unprepared," Jeremie Evans said of the two slain deputies.

He said he believes the officers were not given information about how dangerous his father was.

"Harford County let these guys down," he said. The two officers killed "paid the ultimate price. They are heroes."
At almost the same time, in Mesa County, AZ Deputy Sheriff Derek Geer responded to reports of a juvenile wearing a bandanna on his face and carrying a gun. The suspect was 17-year old Austin Holzer, who had recently relocated but failed to register as a sex offender. When Geer approached, Holzer turned to flee, whereupon the deputy used his Taser in a fateful attempt to subdue the teenager with non-lethal force. Unfortunately, Holzer then opened fire with his handgun, shooting Geer four times in the face, hand, and chest. Holzer, who claims that he meant to shoot himself rather than return to jail, is being charged as an adult.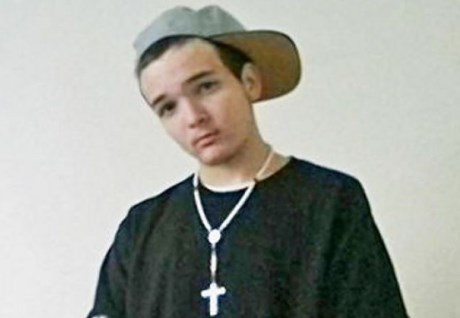 The next day, Major Greg Barney of the Clayton County, GA Police Department was assisting in the execution of a 'no-knock' search warrant at an apartment near the Atlanta airport when 24 year-old Jerand Ross burst through the back door trying to escape. Barney, who was manning the perimeter but not wearing a vest, gave chase. Ross, who was armed with a handgun, shot his pursuer in the arm and abdomen and ran again until he was confronted by Clayton County officer Francisco Romero, who shot him in the head. Ross has recovered and been charged with homicide; Barney died in surgery.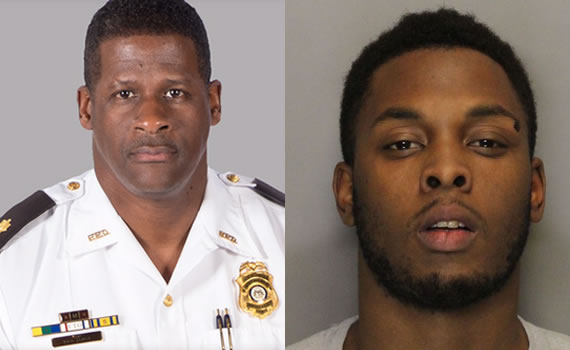 To sum up: of the five law enforcement officers killed during a 48-hour midweek spike beginning three days after Beyoncé's Super Bowl halftime performance, none of the shooters appears to have been motivated by the pop star, her lyrics, her costumes, or her video.
Race is clearly not a factor either.
In addition to histories of violent criminality, proximate causes in all of these shootings include suspects' immediate fear of arrest, despondency over unemployment, and most importantly, easy access to firearms. Whereas no one has produced any statistical evidence linking musical tastes to officer shootings, studies have established a strong correlation between high rates of gun ownership and police deaths.
The sudden spate of police killings over 48 hours is all the more unusual given that 2015 was among the safest years on record for American law enforcement officers. But there is nothing — absolutely nothing — that links any of these murders to a Super Bowl halftime show except for timing, and that is just not a sufficient proof of cause-and-effect.
Beyoncé is hardly the first black entertainer to be excoriated for supposedly encouraging violence against police. In 1992, rap artist Ice-T pulled the single 'Cop Killer' from his new album after intense criticism from law enforcement groups; he has since gone on to play Detective Odafin Tutuola in seventeen consecutive seasons of the TV show Law & Order: Special Victims Unit.
But Beyoncé seems to have become a favorite target of conservatives complaining about modern culture, especially after President Barack Obama discussed his daughters listening to her music.
This entire nothingburger seems like a convenient deflection from the very real threats made by 'patriot' militia enthusiasts in the wake of the standoff at the Malheur National Wildlife Refuge. The Oregon House of Representatives has voted to shield the name of the State Police officer who shot militant LaVoy Finicum for at least another 90 days, while the Department of Homeland Security and the FBI issued a joint warning bulletin that anti-government extremists may retaliate against law enforcement.
The silence of conservatives on this issue, especially the quietude of the #BlueLivesMatter crowd, is deafening.
So why is Sheriff Arnold saying nothing about it? Is he perhaps too busy dealing with state and federal investigations of his department? Why isn't the Miami police union holding a vote on whether to boycott Three Percenter and Oath Keeper groups? Where is the National Sheriffs' Association while this clear and present danger to its membership goes unremarked? Why aren't Rudy Giuliani and Rush Limbaugh and Laura Ingraham and Stuart Varney talking about these very real, very immediate threats against America's finest when they were all so quick to condemn a pop diva for choreographing raised fists?
And why does the supposedly-liberal media let them all get away with idiotic, racist concern-trolling?
https://youtu.be/-5BPfRHX1SE