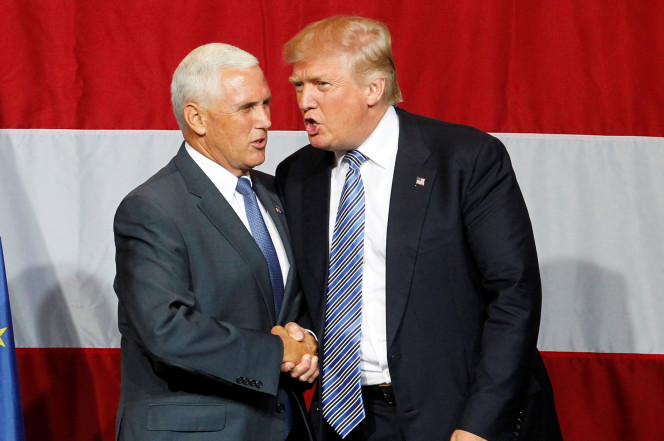 If Newt Gingrich falls to his knees weeping in a forest and no one is around to hear it, does it make a sound?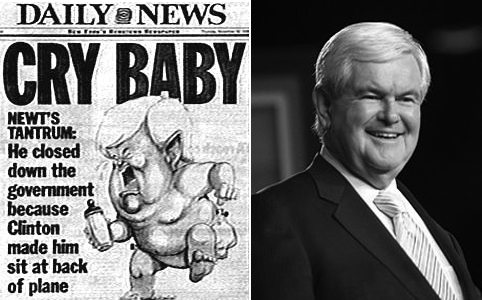 According to multiple reports, Donald Trump will be selecting Indiana Governor Mike Pence as his running mate to join him in getting thrashed by Hillary Clinton in the November general election.  Newt must be shaking his head and asking himself "Where is Sheldon Adelson when you need him?"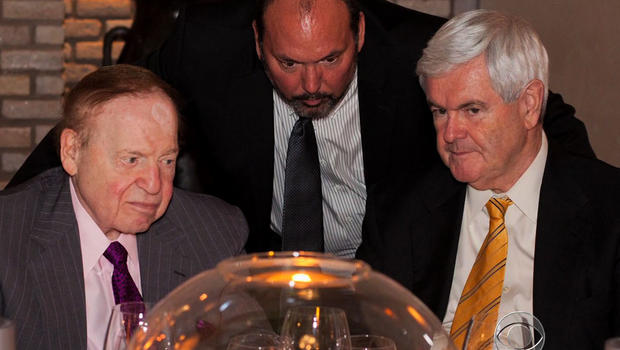 Over the past 12 years as Governor of Indiana, Mike Pence has concocted an unholy alliance of austerity economics and socially regressive political stances.  He came into greater notoriety in March of 2015 by signing into law a bill permitting business owners to refuse service to gay and lesbian customers due to their religious beliefs.  Fortunately, in April of that year, top Indiana Republican lawmakers overhauled this so-called "religious freedom law" with a follow-up measure designed to allay concerns that the bill could potentially lead to discrimination; Governor Pence signed the follow-up measure into law.  Pence consistently works to limit access to abortions, birth control, and STD testing and prevention (via severe reductions in state funding to Planned Parenthood).
Here is the music video for my original song "Boycott Indiana" about Mike Pence and Indiana's "Religious Freedom Restoration Act"  :
https://www.youtube.com/watch?v=BNBR2wZVMXI
Boycott Indiana
LGBT community should be treated equally
In the economic and social life of our nation
LGBT people should enjoy their freedoms
And have equal rights
Mike Pence made a bad decision today
Signed into law the RFRA [Religious Freedom Restoration Act]
Business owners religious beliefs
Discriminate against LGBT people
Indiana uses RFRA
To take LGBT rights away
We the people must obey
The corporate religion of the day
Sounds like Christofascism to me
We've lost our Holy Democracy
They've undercut LGBT rights
We won't go down without a fight
Why is the courtroom invading the church?
For laws to discriminate they search
Don't they know it's the modern age
On "Turn Back the Clock" we must turn the page
You know that we're on a slippery slope
The RFRA is such a joke
"Boycott Indiana"
Lyrics and Music by James Rustad. Copyright 2015. All Rights Reserved.
In conclusion, the mash-up of Trump's Manhattan big government free-spending anti-trade liberal posing as the right-wing renegade "man of the people" with Mike Pence's "homeless man's version of Ted Cruz" act doesn't make a whole lot of sense. But then again, nothing in this election cycle has been particularly logical so in this context it is a perfect choice.