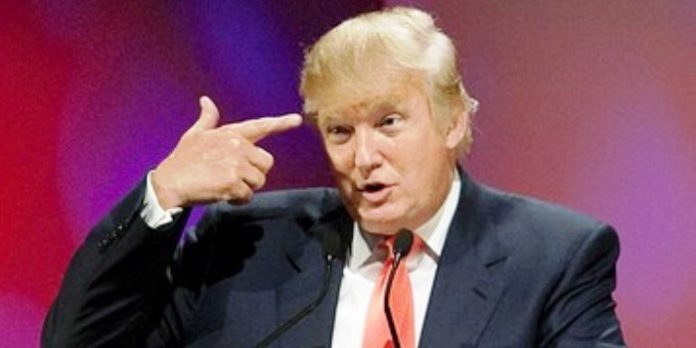 This was lost in the tragic events at Nice, France yesterday: David Cay Johnston's big reveal of a lawsuit that claims Donald Trump and his children were involved in an enormous taxpayer rip-off.
Four Donald Trump-licensed real-estate developments are at the center of a huge income tax evasion scheme, according to allegations in a lawsuit unsealed Thursday afternoon by a judge in Manhattan.

The presumptive Republican nominee is not personally accused. He is described as a "material witness" in the evasion of taxes on as much as $250 million in income. According to the court papers, that includes $100 million in profits and $65 million in real-estate transfer taxes from a Manhattan high rise project bearing his familiar name.

However, his status may change, according to the lawyers who filed the lawsuit, Richard Lerner and Frederick M. Oberlander, citing Trump's testimony about Felix Sater, a convicted stock swindler at the center of the alleged scheme.
Basically, Lerner and Oberlander are suing in lieu of the state of New York, a process that Attorney General Eric Schneiderman has more or less given a green light. (Schneiderman is simultaneously suing Trump over his 'university.')
The accusations at the heart of the case involve Felix Sater, a Mafia-connected business associate of Trump's known for using violent threats to get his way with people. Sater's Bayrock investment company allegedly controlled the tax evasion system, which the lawsuit describes as a simple RICO (Racketeering Influenced and Corrupt Organizations) scheme of interlocking partnerships that underpaid New York taxes alone by at least $7 million.
Sater also pleaded guilty to tax evasion in 1998, but during the time that he met Trump, the matter was kept under seal while he served as a federal informant. Trump has always been cagey about his relationship to Sater, who still supports his presidential aspirations.
And as David Cay Johnston suggests, the allegations in this lawsuit might just explain why Donald Trump still won't release any tax records. Seriously, go read the whole thing.