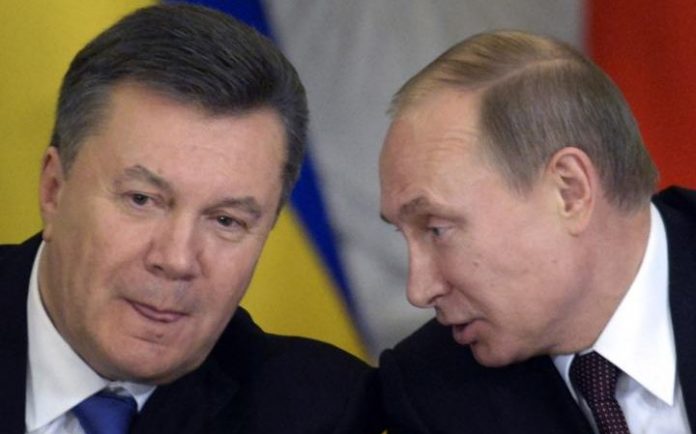 Back in April 2016 The Guardian had a great article reminding readers that Paul Manafort, Donald Trumps campaign manager, had some serious connections to Vladimir Putin. The fact that Manafort now manages Donald Trump leaves people to wonder just how close those mob family ties really are between Manafort, Putin and Trump. It is a very long read, but well worth the effort. From the Guardian:
For almost four decades, Donald Trump's newly installed senior campaign adviser, Paul Manafort, has managed to juggle two different worlds: well known during US election season as a shrewd and tough political operative, he also boasts a hefty résumé as a consultant to or lobbyist for controversial foreign leaders and oligarchs with unsavory reputations.
The controversial clients Manafort has represented have paid him and his firms millions of dollars and form a who's who of authoritarian leaders and scandal-plagued businessmen in Ukraine, Russia, the Philippines and more. On some occasions, Manafort has become involved in business deals that have sparked litigation and allegations of impropriety.
In 1985, Manafort and his first lobbying firm, Black Manafort Stone & Kelly, signed a $1m contract with a Philippine business group to promote dictator Ferdinand Marcos just a few months before his regime was overthrown and he fled the country.
In the mid-1990s, Manafort reportedly received almost $90,000 from a Lebanese-born businessman and arms merchant to advise French presidential candidate and then prime minister Edouard Balladur, a controversial payment that surfacedas part of a long running French investigation – dubbed the Karachi affair – into allegations that funds, including those Manafort received, came from an arms sale of French submarines to Pakistan and were illegally funneled into the French presidential campaign.
And in 2010, Manafort helped pro-Russian candidate Viktor Yanukovych remake his tarnished image and win a presidential election in Ukraine. The effort was arguably the high point in a decade of political and business consulting in that country involving figures such as gas tycoon Dmytro Firtash, who was separately charged in 2014 by US officials with being part of a bribery scheme in India. The US has sought to have him extradited from Austria, where he was arrested. Firtash and a billionaire Russian oligarch, Oleg Deripaska, also worked with Manafort on separate byzantine investment deals in New York and Ukraine, respectively, that have led to lawsuits.
he financial dividends that the globetrotting 67-year-old Manafort reaped from these clients and others are palpable: he has homes in Alexandria, Virginia, Palm Beach, Florida, and the Hamptons, in New York, where his house is valued at almost $5.3m, according to property records. For good measure, Manafort has a condo in Trump Tower.
But some former US Department of State officials familiar with Manafort say his track record as an international adviser may create new headaches for a campaign that has already been criticized for its weak foreign policy credentials and for Trump's controversial pronouncements and stances, including his warm words for Vladimir Putin, an ally of ex-Manafort client Yanukovych.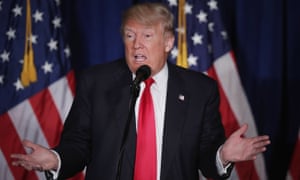 "Advising Yanukovych is like putting lipstick on a pig," said David Kramer, who was a top state department official handling Ukrainian and Russian issues in the second half of the George W Bush administration. Yanukovych, who was ousted in early 2014 and now lives in Russia, was "someone who was involved in massive corruption and had blood on his hands", he added.
Likewise, some foreign analysts who track Ukraine and Russia voice strong concerns about Manafort's work and question Trump's judgment in bringing him on. "Any presidential candidate should properly vet the backgrounds of and moral decisions of the people he picks to advise him," said Atlantic Council deputy director Alina Polyakova, adding that Manafort's past work in Ukraine "absolutely should cast a shadow on Trump's campaign".
And some GOP insiders voice similar concerns. "Putin is not very popular in the US," one party veteran operative dryly observed. "Working for his allies probably demands some explanation on Trump's behalf."
Similar issues about Manafort have arisen before: his work in Ukraine sparked a decision not to bring him on board as John McCain's convention manager in 2008, according to people close to the McCain campaign.
Nevertheless, Manafort's role with Trump has expanded quickly since he was tapped in late March to manage Trump's convention operation and round up delegates, a speciality of Manafort's going back to the 1976 GOP convention, when he worked for Gerald Ford's campaign. Now, Manafort is opening a Washington DC office and hiring some key staffers – including a few former lobbyists who have worked with him over the years, as Politico first reported – as the campaign tries to fend off critics and wrap up the nomination.
Ed Rollins, who managed Ronald Reagan's 1984 campaign, told the Guardian that Manafort did a "good job" working for him as convention manager. "He's a good operative and will help Trump."
"Paul has become the public face of the campaign in addition to Trump and has the authority to speak for Trump, which nobody has really had before," said Charlie Black, his lobbying partner for almost 15 years at Black Manafort Stone & Kelly.
But Black, who is supporting Ohio governor John Kasich, adds that Manafort's recent comments at a private Republican national committee meeting where hetried to assuage critics by saying that Trump has just been "projecting an image" and that "the part he's been playing is now evolving" represented a risky and difficult makeover. "I've known Trump for 30 years and he's had the same personality. Whether or not he can win, it's a mistake to try to change him into something he's not," Black said.
Some GOP fundraisers are also dubious about whether Trump and his top aides can pull off such a makeover.
"I wish him good luck in altering Trump's candidacy," said Mel Sembler, a top fundraiser for the Super Pac Right to Rise that was backing Jeb Bush, and a former ambassador during the George W Bush presidency.
Manafort's remarks at the RNC meeting, which were meant to be private but were secretly recorded, seem to have briefly roiled the campaign and irritated Trump, whom Manafort likes to call the "boss", GOP sources say.
Feeling some heat, Manafort over the weekend tried to walk back his comments, saying on Fox News that "we're evolving the campaign, not the candidate". On Saturday, Trump told a crowd at a rally in Connecticut: "I'm not toning it down."
Eyebrows have also been raised over several new hires on Manafort's brief watch, which include a few ex-lobbyists and consultants – such as Rick Gates, who handled some Ukraine-related projects for Manafort in largely administrative functions – who have little campaign experience.
Still, Manafort seems to be moving fast to consolidate his power and in some ways supersede campaign manager Corey Lewandowski, who has been enmeshed in controversies over his rough treatment of a reporter.
Manafort's ties with Trump stretch back a long way: Trump turned to Manafort's first lobbying firm in Washington in the late 80s for lobbying help for the Trump Organization. Trump forged close ties with Manafort's then partner Roger Stone, who became a confidante of the billionaire and is now an informal campaign adviser who had a role in promoting Manafort's hiring.
But Manafort's work in Ukraine and his links to some scandal-plagued business figures, such as the oligarchs Firtash and Deripaska, and the arms dealer Abdul Rahman el-Assir, could wind up embarrassing the Trump campaign – especially given its repeated attacks on Washington insiders and lobbyists for special interests.
Based on documents and sources close to Manafort, the Guardian has learned new details about a few of the controversial leaders and business figures Manafort has lobbied for or advised during his decades as a Washington insider.
Manafort had long business and social ties to businessman and international arms dealer El-Assir, whom the lobbyist reportedly told investigators in 2013 had paid him almost $87,000 in 1994 for advising French presidential candidate Balladur. The funds Manafort received drew scrutiny in France as part of the lengthy probe into whether proceeds from the sale of French submarines to Pakistan, which was brokered by El-Assir and another weapons merchant, were illegally funneled into Balladur's presidential campaign. Manafort was interviewed by US Justice Department officials in 2013 at the request of the French government. Richard Hibey, Manafort's attorney, said that he didn't have any evidence that Manafort received $87,000 and that he didn't know of payments made by El-Assir to him for the campaign work. Hibey said he was aware of $34,000 that was paid to Manafort's firm for polling that he did for Balladur's campaign. Manafort's lobbying firm in Washington also did some tax and other work for El-Assir, who was chairman of the Houston-based Gulf Interstate Engineering company, according to sources familiar with the firm's work, and the two men socialized in Washington and in Europe. Manafort's ties with El-Assir go back to the 1980s, according to two people familiar with them and a published account in France. El-Assir has said that in 1988, Manafort introduced him to Pakistani leader Benazir Bhutto, whose government Manafort's firm represented in Washington for a few years. Manafort later lobbied from 1990 to 1995 for the Kashmiri American Council – as Yahoo News recently reported – which was revealed as a Washington-based front group for Pakistan's spy agency ISI when the US Department of Justice charged it in 2011 with covertly influencing US policy towards Kashmir, the long-disputed area between Pakistan and India. The Kashmiri council's director, Syed Ghulam Nabi Fai, pleaded guiltyto conspiracy and tax fraud charges, and was sentenced to two years in federal prison.
Manafort's work in Ukraine began in 2005 for the country's leading oligarch, steel and mining billionaire Rinat Akhmetov, and led to a multi-year stint advising ousted president Yanukovych, an ally of the oligarch. For at least a few years, Manafort's Ukraine work earned him in the low seven figures annually, according to a person familiar with his operation in Ukraine. Manafort's team in Ukraine at various times included some American operatives, such as Gates, and Konstantin Kilimnik, a former official with the International Republican Institute in Moscow, said the source familiar with the Ukraine work. Manafort has been credited with helping to reshape Yanukovych's image to make him a more appealing candidate in 2010 by, among other things, getting him to speak Ukrainian instead of Russian, which he had done in past campaigns. Both before and after his 2010 victory, sources say that Manafort would meet periodically with high-level officials in the US embassy in Kiev and often tout Yanukovych's pro-free market and pro-business views with an eye to buffing his image. Manafort's job wasn't easy, say people familiar with Yanukovych. "His client was somebody who had a very troubled reputation," said former Bush State Department official David Kramer.
In 2008, Manafort teamed up with real estate executive Brad Zackson, who was a top aide to Trump's father Fred, and others in a real estate scheme to buy prime properties in the US, including the famed Drake Hotel site in New York, and elsewhere, mainly on behalf of Ukrainian gas billionaire Firtash, another backer of Yanukovych. No deals were ever completed; in 2011 a civil racketeering suit that alleged money laundering in excess of $25m was filed against Firtash, Manafort and several affiliated companies by then jailed Ukrainian political opposition leader and Firtash business competitor Yulia Tymoshenko. But a New York court dismissed the charges on procedural and jurisdictional grounds.
Like Yanukovych, Firtash had a troubled reputation. Former US ambassador William Taylor said in a secret memo from 2008 that in a meeting he had with him, Firtash "acknowledged ties to Russian organized crime figure Semyon Mogilevich, stating that he had needed Mogilevich's approval to get into business in the first place".The ties that Manafort had with Firtash – which included three meetings in 2008, according to documents that were part of the lawsuit – in their abortive real estate ventures involved a maze of companies and solicitations of investors with dubious backgrounds. One key example: a private equity company called Pericles Emerging Markets Partners, which Manafort helped set up with funding from Russian investors. A principal one, an informed source says, was aluminum oligarch and Putin favorite Deripaska, who at the time was barred from entering the US due to concerns about organized crime links.According to a 2014 Cayman Islands court filing, the Russian investors charged in a petition that about $26m they had invested with the Cayman-based Pericles – via an offshore entity in Cyprus that the Russians controlled – to acquire a Ukrainian cable TV company and an internet venture was unaccounted for by Manafort and his partner Gates. The court petition from the Russian entity in Cyprus (known as Surf Horizons) said that the two men had failed to reply to requests for information since 2011 about the status of their Ukrainian investment – which was slated to be sold off – and that Manafort and Gates had "disappeared".The court filing shows that Surf Horizon was seeking to recover as much of its investment as possible through a liquidation of Pericles. The court quickly issued a ruling in favor of the Russian investors to help them recoup funding by putting Pericles into liquidation. As Yahoo News reported, the Cayman court sought discovery from a federal court in Virginia, which ordered Manafort, Gates and others to give depositions in the US about Pericles and the Ukrainian investments in 2015; Hibey, Manafort's attorney, told the Guardian that his client and others had complied last year and there had been no further requests in the US. in the states.

Manafort failed to respond to several queries about his Ukraine work, as well as his ties to El-Assir, Deripaska and Pericles. In an interview with Fox News on Sunday, he defended his work for Yanukovych: "The role I played in that administration was to help bring Ukraine into Europe and we did."

Despite Manafort's years of controversial lobbying and foreign consulting, and the flap over his RNC comments, there is evidence that, for now anyway, his roles in the Trump campaign have been growing.

"Manafort has an ever-expanding portfolio," said a senior GOP operative, including "messaging and overall strategy". Manafort, the operative said, recently suggested Trump deliver a major foreign policy talk in Washington, something that took place on Wednesday, drawing mostly negative reviews from policy experts.

Sourced from The Guardian: https://www.theguardian.com/us-news/2016/apr/27/paul-manafort-donald-trump-campaign-past-clients