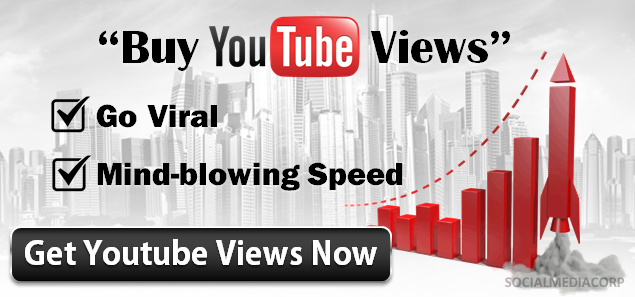 Last we checked on this video a week ago there were a paltry 19 thousand views to the documentary "Clinton Cash." Today, Breitbart claims over 2 million views to the video. However, when one looks at the actual view counts on YouTube at Breitbart's own YouTube channel, it only comes to 876 thousand views, which is not even close to 2 million.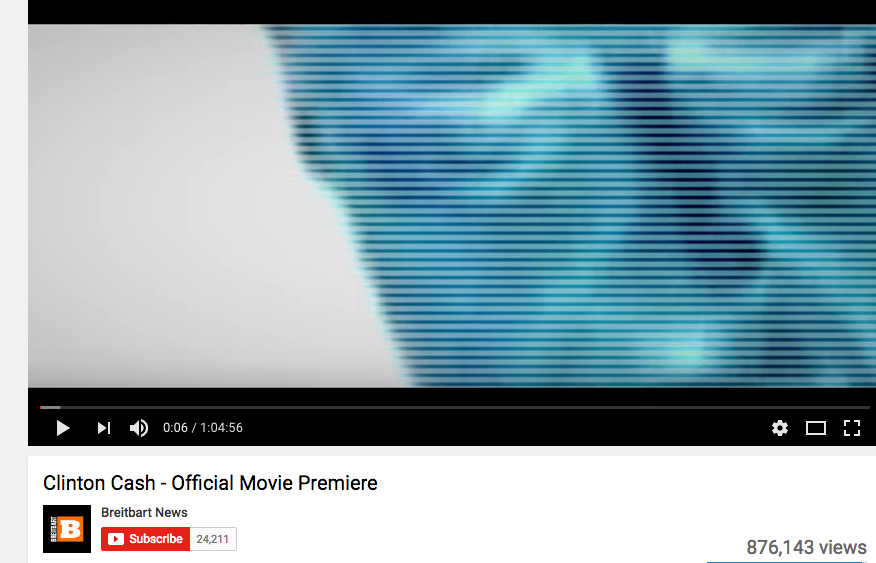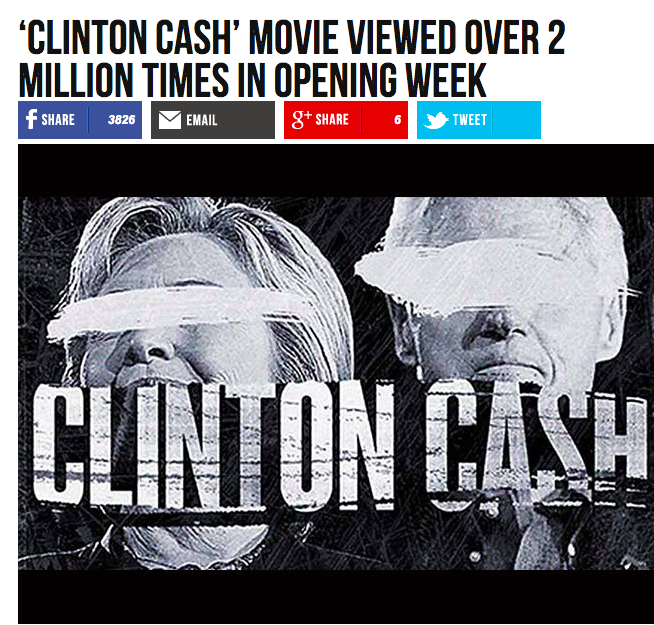 But let's see how Breitbart gets over on explains this one.
Views of the film on Breitbart News' YouTube channel and the Philly Blunt pirated YouTube version have exceeded a combined viewer count of more than 2 million views; however, that number doesn't include an accounting of those who've watch the recently released director's cut of the film, attended watch parties, watched the film during its debut over the weekend on One America News Network, or viewed it via myriad other pirated formats.
Oh, so they spread it to different YouTube channels and then tried to count the total views from that? Also interesting is that the documentary was released for free as a "Directors Cut" upon release, so how they conflate the recently released directors cut when it was only released as a directors cut is mind boggling. Also, why would they need to count a "Pirated Cut" view from some other person when the documentary was released for free in the first place? Sounds like some heavy manipulation going on there. Also, one can buy fake YouTube views on Fiverr or any other Get Fake YouTube Views website.
Therefore, before anyone believes that 2 million people have viewed "Clinton Cash," one probably needs to take into account all the easy ways to buy or pay for fake views, and all the discrepancies with which version was released, how it was released, and all of a sudden "pirated views" on a free YouTube video which makes no sense at all. Sounds to me like Breitbart is just pulling our legs.