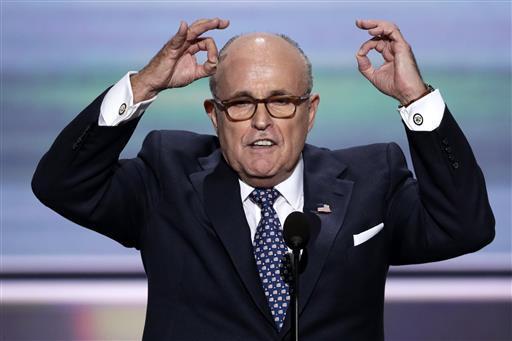 Pious loser Rudy Giuliani claims that if he was still a prosecutor he would open a RICO investigation into the Clinton Foundation. This doesn't show anything other than prosecutors are politically biased and prosecute based upon those biases.

Rudy Giuliani claims that the Clinton Foundation deserves a RICO investigation, and if he was still a federal prosecutor he would charge them with a RICO case.
Yes, Rudy is part and parcel of Vladimir Putin, and if Putin/Trump were President,they would prosecute Bill and Hillary Clinton because it serves their Russian interests.
Now watch Rudy defend Trump's ties to Russia.
Rudy can't say enough how Trump has no association with Putin, talk about covering it up. Maybe its Rudy who should be prosecuted for being a lying scumbag for Trump? Too late Rudy, you're out of the ballgame. But thanks for showing your political bias. I just wonder how many people were prosecuted under your watch for those biases? Also, now that we are on the subject, would you prosecute Trump for all his questionable financial dealings? I doubt it. According to you Trump is clean while the Clinton's and Obama are dirty.