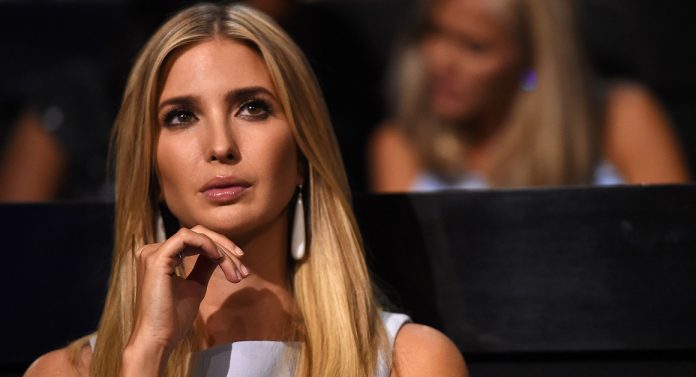 Donald Trump is running a new donor ask for coffee with Ivanka Trump. The promotional ask is valued at 1900.00 dollars according to the Trump website. However, what is weird about this ask is that Trump sends an instant message out asking for a 3 dollar donation to enter, yet on his website it says no contribution is required.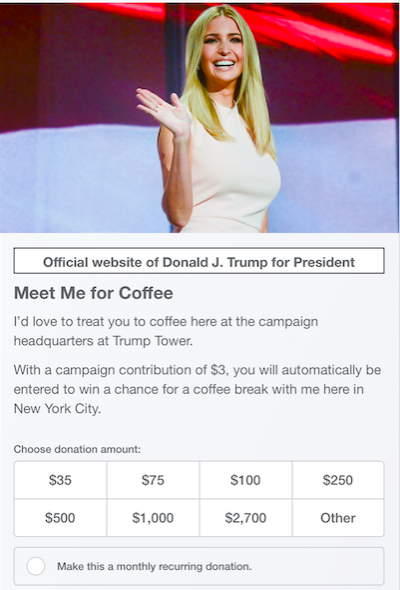 Going to the website produces this at the bottom: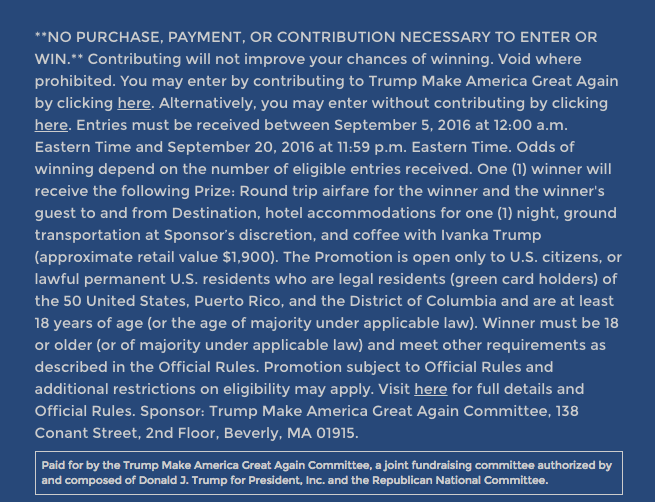 So let me get this straight. Its free if you see it on Trump's website, but if he sends you a donor ask, its 3 dollars? Discounting the fact that he thinks Ivanka is only worth 3 dollars, this sounds like some type of bait and switch scam campaign.