You know what's a bad thing to do when you're running a Super-PAC, especially one for a controversial candidate like Republican nominee Donald J. Trump?
Saying the "N-word" on TV? Well, that would be bad. But not this bad.
Appearing at a fund raiser wearing the upper half of a tailored Italian suit and nothing but thong underwear below the belt line. That would be a very bad thing. Still, this is probably worse on the official Fujita scale of really, really, really bad Fujita-ups.
According to the Center for Public Integrity, the über-controversial Great America PAC did a naughty, naughty bad thing and accidentally released the personal email addresses and cell phone numbers of hundreds of Trump-loving donors.
The email and phone number disclosure came as part a routine campaign finance filing Great America PAC made Tuesday night to the Federal Election Commission.

A Center for Public Integrity review of the document identified 336 people who were affected by what Great America PAC's treasurer says was an "error" that occurred while electronically sending donor information to the FEC.
Of course, since these are Trump-loving donors, one can suppose that they will have no problem whatsoever with their phone numbers and e-mail information out there where people can see them — with their eyes!
Of course, you would be wrong. According to the story, reactions ranged from disappointment with the PAC…
"Not happy as the Clinton Mob may use it against me for harassment purposes or worse," wrote Barbara Troendle of Pensacola, Florida, who has donated $250 to Great America PAC.

"Yes, I am concerned," said donor Don Paris of Lynchburg, Virginia. "However, there is not much I can do about what is already public. I will make no more online contributions."
…to acceptance that it was an accident and what will be, will be…
Mitch Hanna of Grass Valley, California, who gave Great America PAC $250 last month, wasn't bothered that his email and part of his phone number are a matter of public record. "I am fine with it," said Hanna, the CEO of Sutter Auburn Faith Hospital in Auburn, California.
…to outright outrage. Not at the PAC, mind you, but at the Center for Public Integrity for informing them of the info spill.
One woman, who identified herself as a 78-year-old Trump supporter from Georgia, told a Center for Public Integrity reporter she would "make sure you never live to see the day" that "you slander Mr. Trump with your lies, you little s— a– liberal Hillary lover."
Tragic, when one considers that the Trump Campaign officially disavowed the Great America PAC in April, despite the fact that rising Generalleutnant Eric Trump appeared at a fundraiser for the PAC on Sept. 13, according to Politico. The Center for Public Intergrity says young Mr. Trump's appearance underscores Trump's tortured relationship with big-money politics and allied political groups he can't, by law, directly control.
NEVER FEAR, DAN BACKER'S HERE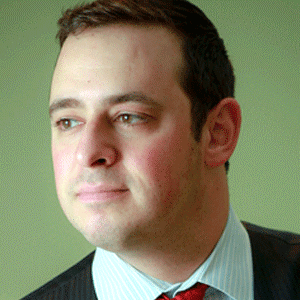 Not that anyone should wrinkle his or her forehead in concern, mind you. Dan Backer's on the job. Long time readers of Breitbart Unmasked will remember Mr. Backer from his former representation of Aaron Walker, a collaboration that worked out well for both parties.
*Cough!*
"Dan Backer Screws the Pooch on His Case of a Lifetime" — Nov. 29, 2012
The Backer/Walker Comedy Show Gets the Bum's Rush from Judge — Nov. 29, 2912
Then there was the way Mr. Backer endeared himself to the families of people killed in the attack on Benghazi.
Benghazi Families Denounce Dan Backer's Tasteless Anti-Clinton Ad — Oct. 19, 2015
There was his well-known admiration for the great stateswoman from Wasilla.
Now Dan Backer Wants to "Disrupt" the Senate by Electing Sarah Palin — April 15, 2014
And who can forget the night of dining and dancing that attended the breaking of this story?
Dan Backer: Tireless Advocate of Oligarchy — April 24, 2014.
Good times. (Sigh.) Good times.
Now that he's attorney and treasurer for Great America PAC, Dan "Poochy" Backer tells those affected by the PAC's screw up, don't sweat it. Backer's on the job.
"We will of course be contacting all affected contributors tomorrow to apologize for the error, and uploading an amended report," Backer said.
(Wait, he's going to apologize to affected contributors for the error, and for uploading an amended report? Clarity, Mr. Backer. Clarity! It's the giving of short-schrift to the minute details that leads to big boo-boos.)
We don't see any evidence that Mr. Backer is responsible for screwing this particular pooch. He just has to clean up the mess.
Be that as it may, Trump supporters are ticked! Seriously ticked.
In the meantime, several people who anonymously replied by phone to a Center for Public Integrity email informing them of Great America PAC's mistake launched into expletive- and threat-filled tirades.

None of them were aware that anyone could view their email and phone information. They sometimes directed their angst at the Center for Public Integrity for informing them of the problem, and sometimes at Great America PAC for its information disclosure snafu.
Sigh. It's always "blame the messenger" with these folks.