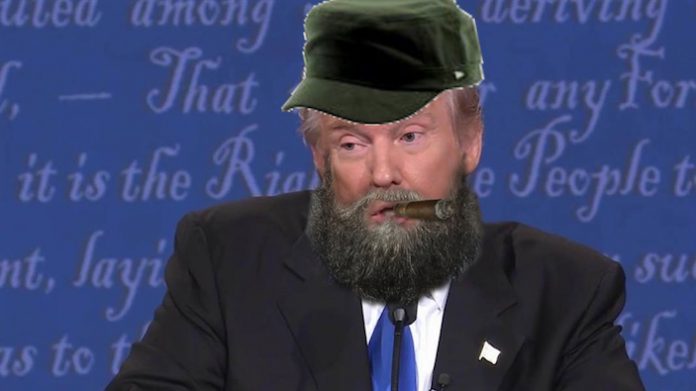 Ay yi yi!
On tonight's Rachel Maddow MSNBC get-together, she spilled the ink on a story to be broken during the upcoming overnight hours by Newsweek Magazine. If what we're being told is correct — like Ricky Ricardo used to say to his scheming wife on "I Love Lucy"…
YOU GOT SOME S'PLAININ' TO DO!!!
Maddow's reporting, repeated on the Blasting News website, revealed that in a partial transcript of the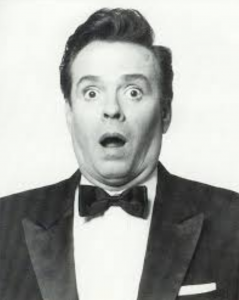 "Newsweek" story set to be released Thursday morning, one of Trump's private companies "secretly conducted business in communist Cuba during Fidel Castro's time as leader." The allegations against Trump show that he violated the Cuban Embargo, which banned American trade to the country. Newsweek's investigation came to their conclusion after in-depth interviews with former Trump executives, as well as legal court records.
NO ME GUSTO!!!
The article goes on to claim:
The report found that Trump's company spent no less than 68,000 during it's dealing with Cuba, which reportedly took place in 1998. At the time, it was illegal for corporations to spend money in the country without approval from the government, but Trump found away around the law. Allegedly, high-profiled executives would send the money through "Seven Arrows Investment and Development Corporation," a United States consulting firm, with strict instructions to make the finances legal by "linking it after-the-fact to a charitable effort."
AY! Mi Estomago!!!
Well, timing is everything. The article points out the timing of this little bit of international monkey business, which took place just months before Trump launched his first presidential campaign in 2000, as a member of the Reform Party. Trump spoke to potential Cuban-American voters in Miami and was critical of Castro and Cuba, never mentioning his financial dealings earlier in the year.
ESTA ES UNA SITUACIÓN PRECARIO! AY, YI, YI!
If this gets the sort of coverage it deserves, Mr. Trump might wish to start fat-shaming some more plus-sized ladies, just for the distraction.