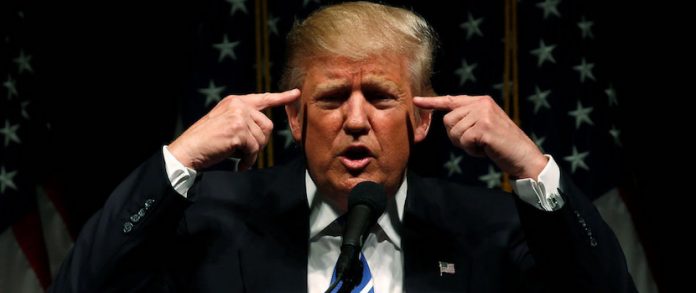 According to a breaking story published on the New York Times website, the office of New York Attorney General Eric T. Schneiderman has issued a "notice of violation" to Donald J. Trump's foundation, ordering it to immediately stop soliciting donations in New York.
The letter, which was sent on Friday and released on Monday morning by Mr. Schneiderman's office, said that its charities bureau had determined that the Donald J. Trump Foundation had been fund-raising in New York this year when it was not registered to do so under state law.

"The Trump Foundation must immediately cease soliciting contributions or engaging in any other fund-raising activities in New York," wrote James Sheehan, the chief of the charities bureau.

Mr. Trump's foundation has come under increasing scrutiny amid questions about his fulfillment of large charitable pledges and his lack of financial support in recent years.
This decision only affects the Trump Foundation's fund raising in New York. According to a Breitbart Unmasked report over the weekend, the foundation has raised funds from California, Florida and New Jersey in the past three years, despite not being registered in any state other than New York.
THIS IS BREAKING NEWS. CHECK BACK FOR FURTHER UPDATES.