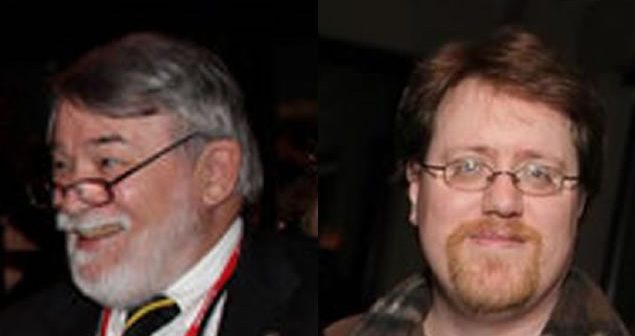 Aaron Walker's lawsuit against Brett and Tetyana Kimberlin went down in flames today in a Montgomery County, Maryland, Courtroom.
The Court found that there was overwhelming evidence of "probable cause" to substantiate the Kimberlins' charges against the "self-employed" attorney that he stalked and harassed the Kimberlins' teen daughter.
In his closing arguments, Walker pleaded with the jury that this case against the Kimberlins was "his entire life." Still, the jury rejected his arguments. The jury found only three elements of the application for statement of charges that could not be substantiated. The remaining allegations were more than enough to form a legal decision that probable cause existed to file the charges, which were ultimately nolle prosequi by the Montgomery County States Attorney.
Having the charges deep-sixed was apparently not enough for Walker, who was fired from his last position as a compliance attorney for a Virginia home health care company for dereliction of his duties. He wanted to saddle the Kimberlins, who he has long seen as the cause of all his problems in the world, with the burden of guilt and unimaginable debt.
The judge also ordered Walker to show cause as to why he should not be barred from filing further actions against the Kimberlins based on the same set of circumstances.
True to the character of Walker's "paralegal" WJJ Hoge III, he is spinning this overwhelming defeat into a "mixed victory" for Walker since the jury did find three charges that could not be substantiated. That is something akin to declaring that the Chicago Bears can claim a "mixed victory" based on the fact that they were only trailing by three touchdowns when the clock ran out.
As this decision came late on a Friday afternoon, more details will be available over the weekend.
In the meantime, you are invited to enjoy today's "Fat Man Podcast" by clicking this link.