It what seems to be a huge victory for Native American rights, the Secretary of the U.S. Army Corps of Engineers reportedly told Standing Rock Sioux Chairman Archambault that the current route for the Dakota Access pipeline will be denied.
According to MSNBC, the Corps of Engineers will conduct an environmental study to see how the pipeline can be rerouted to lessen any potential environmental impact. However, the pipeline will not cross the Missouri River under Lake Oahe near the Standing Rock Reservation.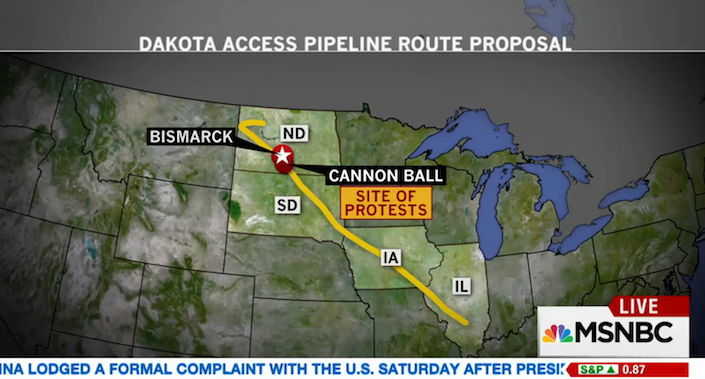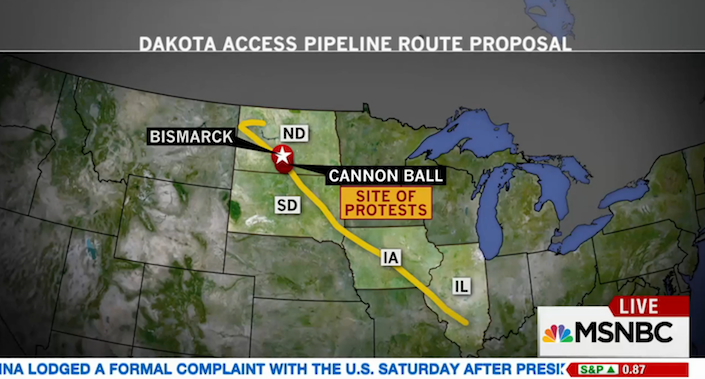 Interior Secretary Sally Jewell released a statement Sunday afternoon in support of the decision.
"The thoughtful approach established by the Army today ensures that there will be an in-depth evaluation of alternative routes for the pipeline and a closer look at potential impacts, as envisioned by NEPA," Jewell said in the statement.

"The Army's announcement underscores that tribal rights reserved in treaties and federal law, as well as Nation-to-Nation consultation with tribal leaders, are essential components of the analysis to be undertaken in the environmental impact statement going forward."
The protesters had been facing a Monday deadline to vacate their encampment near Cannon Ball, ND.
"We will not fight tonight, we will dance!" Rami Bald Eagle, Cheyenne River Lakota Tribal Leader shared the great news, with much celebration breaking out among the people.

Thousands of U.S. Veterans have boots on the ground at the Standing Rock Protest, many more than expected. Tim King, former editor of Salem-News.com, is there and heard the announcement.

U.S. military Veterans have been standing "out front" for a couple of days with more of their brothers and sisters-in-arms arriving daily. No, they do not have weapons.

The bitter cold has not chilled the passion behind stopping the pipeline. The many members of "Veterans Stand for Standing Rock," brought supplies such as gas masks, earplugs and body armor, to stand firm as a unit to protect protesters from the police and their rubber bullets.

But instead, tonight they dance. It looks like the Americans have won, after all.
Standing Rock Sioux Chairman David Archambault II reacted to the announcement, calling it a sign that President Barack Obama "is listening."
"We are encouraged and know that the peaceful prayer and demonstration at Standing Rock have powerfully brought to light the unjust narrative suffered by tribal nations and Native Americans across the country," Archambault said. "We call on all water protectors, as we have from the beginning, to join our voices in prayer and to share our opposition to this pipeline peacefully. The whole world is watching and where they see prayerful, peaceful resistance, they join us."
Water protectors have been camped out near the construction site of the pipeline since April and have dogged the pipeline work at every step. More than 400 people have been arrested as they stood their ground against pepper spray, mace, rubber bullets and sound cannons, among other violent methods,