Linda McMahon. Wife of Vince McMahon. She's the former CEO of the WWE. You remember her, right? Ran for Senate twice? Had her matronly hiney handed to her both times? Ran a business where the employees (independent contractors, she calls them) die at remarkably early ages, or go nuts and do murder/suicides on their families?
Yeah. THAT Linda McMahon. The one who saw Donald Trump "clothesline" her hubby on TV (all in fun, of course).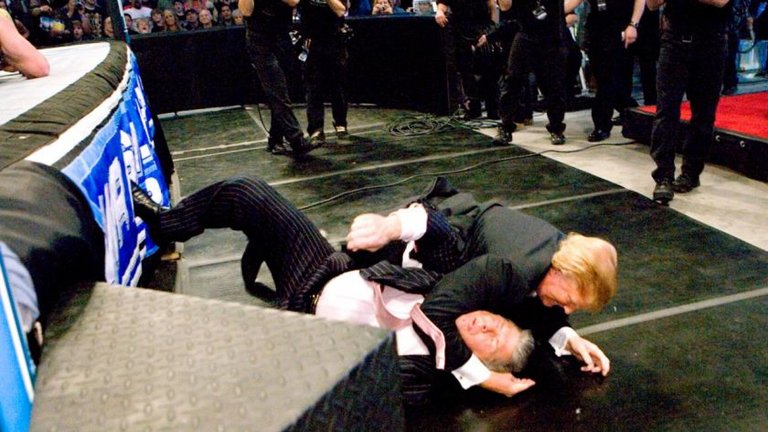 She's Trump's pick to be head of the Small Business Administration.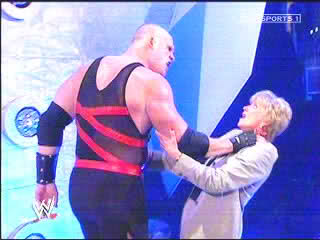 No doubt she'll be a strong advocate for women in the workplace. She only got body-slammed a few times as WWE CEO.
There is no doubt she will exemplify the sort of class act we've all come to expect from the emerging Trump Administration.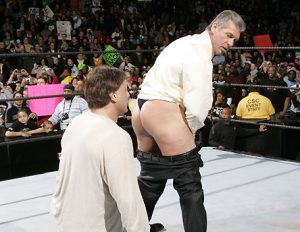 Next thing you know, Trump will pick a climate change skeptic to head up the Environmental Protection Agency.
(Excuse me? How's that again?)
President-elect Donald Trump has chosen a climate change skeptic to head up the Environmental Protection agency.
Donald Trump will pick an ardent opponent of President Barack Obama's measures to curb climate change as head of the Environmental Protection Agency, a Trump transition team source said on Wednesday, a choice that enraged green activists and cheered the oil industry.

Trump's choice, Oklahoma Attorney General Scott Pruitt, fits neatly with the Republican president-elect's promise to cut back the EPA and free up drilling and coal mining, and signals the likely rollback of much of Obama's environmental agenda.

Since becoming the top prosecutor for the major oil and gas producing state in 2011, Pruitt has launched multiple lawsuits against regulations put forward by the agency he is now poised to lead, suing to block federal measures to reduce smog and curb toxic emissions from power plants.
Yep. A pro-wrasslin' mogul and a serial polluter protector.
Things are looking up.