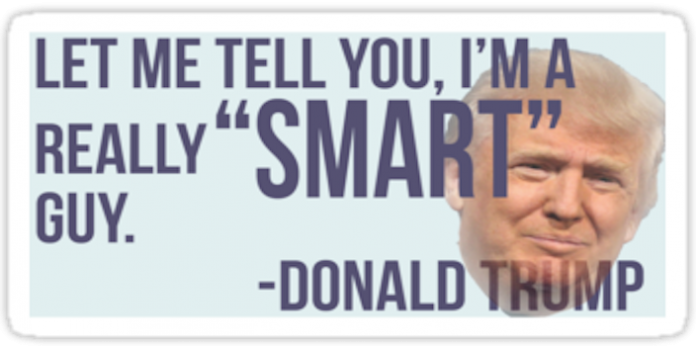 The Russian choice for President-elect, Donald Trump, explained why he so rarely partakes in the daily presidential intelligence brief. It's because he has so much of it already.
"I get it when I need it," the president-elect said in an interview that aired Sunday on "Fox News Sunday."

"First of all, these are very good people that are giving me the briefings. And I say, 'If something should change from this point, immediately call me. I'm available on one-minute's notice.'"

A report published last week said the president-elect receives on average only one presidential intelligence briefing a week. That number is far lower than his predecessors, according to the Reuters report.

Trump suggested during the interview it isn't necessary for him to receive the presidential briefings daily.

"I'm, like, a smart person," the president-elect said during the interview.
Gosh. That's comforting to know that the man heading up the Washington, DC, annex of the Kremlin is a smart guy. Besides, Putin has his number if anything comes up that Trump needs to know about.
So, what's to worry about?
Besides the fact that without direct interference by Russian intelligence the closest Donald Trump would ever get to the White House would be when he comes to check the cash registers at his new Washington hotel, that is.