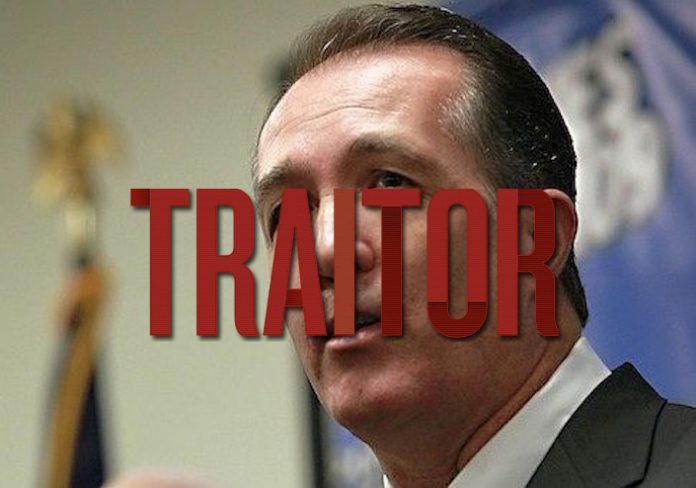 Arizona Republican Congressman Trent Franks praised the Russian government for hacking and publishing content from Democratic Party organizations.
"If anything, whatever they might have done was to try to use information in a way that may have affected something that they believed was in their best interest," Trent said on MSNBC.

"If Russia succeeded in giving the American people information that was accurate, then they merely did what the media should have done," he added. "I'm all for doing what's necessary to protect the election," Franks continued. "But there's no suggestion that Russia hacked into our voting systems."
Franks' traitorous statements come as lawmakers on both sides of the aisle have supported the sanctions and both the Senate Majority Leader Mitch McConnell and the House Speaker Paul Ryan — both staunch Republicans — have said that the moves by the Obama administration are only the beginning where Russian sanctions are concerned.
Call Congressman Traitor Franks and demand his immediate resignation.
Phone: (202) 225-4576
Fax: (202) 225-6328
Twitter: @RepTrentFranks