William John Joseph Hoge III had a full-blown fit of senile dementia today when he called me a "coward" for something over which I had no control.
I have said time and time again that this website is not my property. I have been invited to write for it as a volunteer, receiving no money for the time and effort involved, nor am I asking for any. Any decisions about the hosting of this website are made by other people, and no, I do not know their names.
Still, the hypocritical plagiarist had to bitch.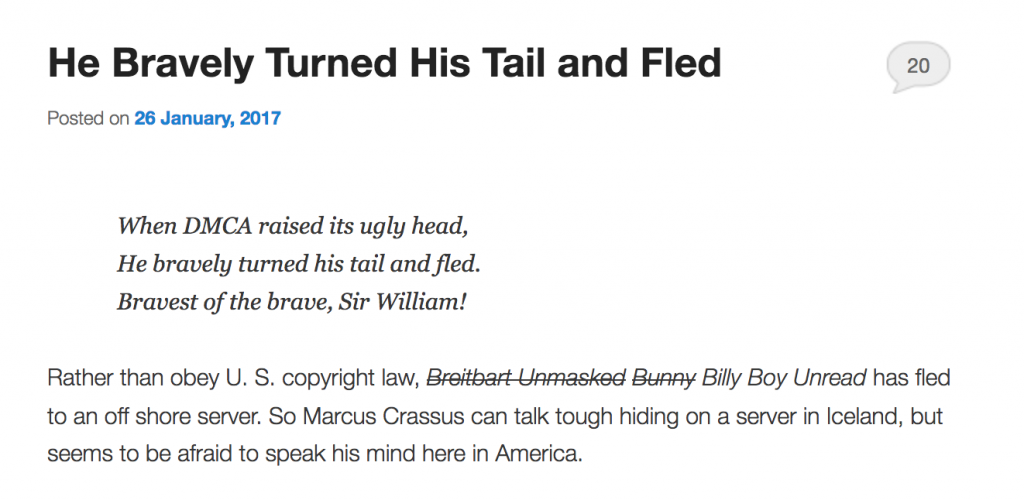 The walking suppositories who serve as Hoggy's readers were outraged as well.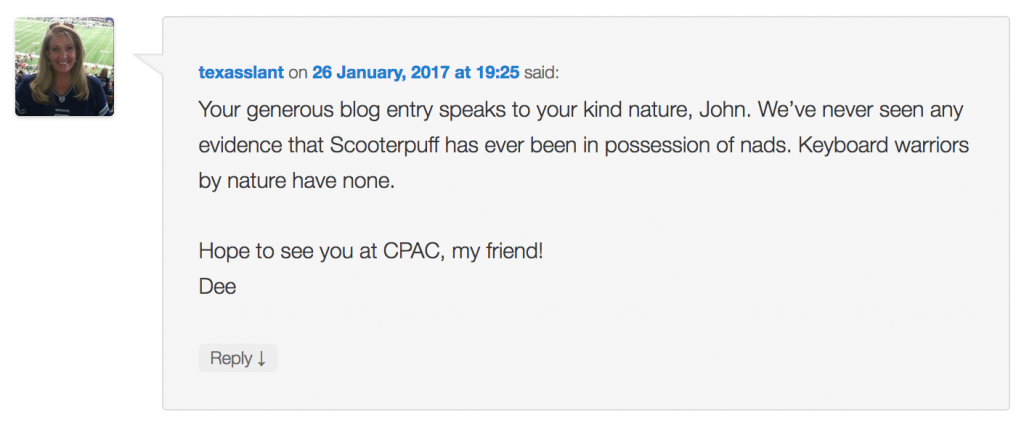 Damn. I've been searching high and low… mostly low… for a post where Hoggy calls Patrick Grady a coward for moving his Thinking Man's Zombie blog to the Bahamas.
Or, for when his little cockroach pal Kimberlin Unmasked moved HIS server offshore.
Can't seem to find them. I wonder why that is.