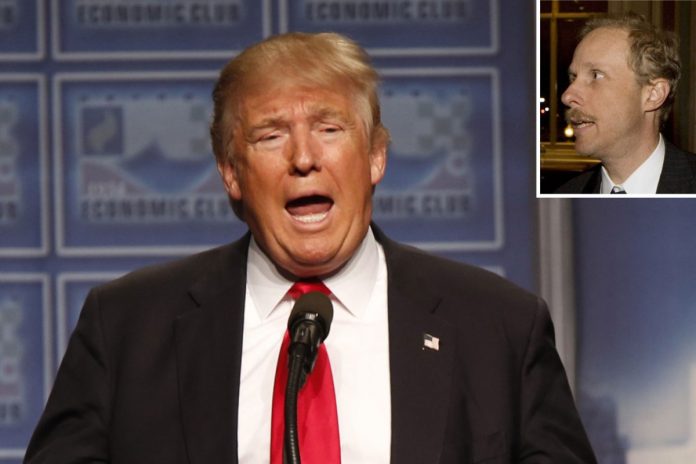 Numerous published and broadcast sources report this morning that President Trump plans to assign a New York billionaire to lead a broad review of American intelligence agencies. Members of the intelligence community fear could curtail their independence and reduce the flow of information that contradicts the president's worldview.
So, what's wrong with a little top-to-bottom review of our nation's intelligence agencies?
The guy Trump has chosen to do this little fix-up job is Stephen A. Feinberg, a co-founder of Cerberus Capital Management. (Cerberus is the mythical three-headed dog who guards the gates if Hades. Charming.)
This choice, while not yet officially announced by the White House, is meeting fierce resistance from the intelligence community which already has a case of the jitters over Trump's criticism the intelligence community during the campaign and in the early days of his Presidency.
Feinberg, who has close ties to Stephen K. Bannon, Mr. Trump's chief strategist, and Jared Kushner, the president's son-in-law, declined to comment on his possible position. The White House, which is still working out the details of the intelligence review, also would not comment.
Bringing in Feinberg is being seen as a move by the Trump White House to bring yet another Trump loyalist into the circle. According to the New York Times:
Mr. Bannon and Mr. Kushner, according to current and former intelligence officials and Republican lawmakers, had at one point considered Mr. Feinberg for either director of national intelligence or chief of the Central Intelligence Agency's clandestine service, a role that is normally reserved for career intelligence officers, not friends of the president. Mr. Feinberg's only experience with national security matters is his firm's stakes in a private security company and two gun makers.
This is not being greeted with smiling faces, even among Trump's appointees still waiting for confirmation. According to the Times:
Former Senator Dan Coats, an Indiana Republican, nominated to be the director of national intelligence (he is still awaiting confirmation) is especially angry at what he sees as a move by Bannon and Trump's son-in-law Jared Kushner to sideline him before he is even confirmed, according to current and former officials. He believes the review would impinge on a central part of his role as the director of national intelligence and fears that if Feinberg were working at the White House, he could quickly become a dominant voice on intelligence matters.

Michael V. Hayden, a retired general who ran the C.I.A. and the National Security Agency during President George W. Bush's administration, said it was hard to wrap his head around "the idea of a D.N.I. nominee in the confirmation process while others consider retooling the position."
Feinberg would first have to pass an ethics review before being appointed to this position. The billionaire, who avoids the media spotlight, would have to go public about his finances.
The New York Times said this could bring more "uncomfortable scrutiny" upon his investment company, because of its involvement with the Remington gun maker, which produced the rifle used in the deadly Sandy Hook Elementary School shooting in 2012.
Trump's relationship with the intelligence community has been rocky since the campaign.
During the transition period, Trump compared intel agencies to Nazis.
"Intelligence agencies should never have allowed this fake news to 'leak' into the public. One last shot at me. Are we living in Nazi Germany?" he said on Twitter.