Poor Steve Bannon. Everybody likes Trump's son-in-law Jared Kushner and nobody likes Steve Bannon.
Sad.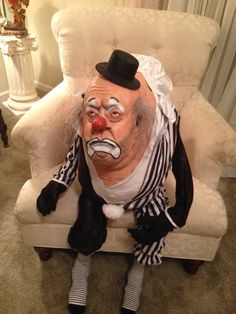 The Daily Beast reports that nasty words have been exchanged between the two glamour boys of the Trump Administration and none of them are "Happy Hannukah!"
Donald Trump's chief strategist Stephen Bannon has called the president's senior advisor and son-in-law Jared Kushner a "cuck" and a "globalist" during a time of high tension between the two top aides, several Trump administration officials told The Daily Beast.
The fighting between Kushner and Bannon has been "nonstop" in recent weeks, according to sources who spoke on condition of anonymity. It's been an "open secret" that Bannon and Kushner often clash "face-to-face," according to senior officials.
One official said Bannon has lately complained about Kushner trying to "shiv him and push him out the door" and likened him to a fifth column in the White House.
"[Steve] recently vented to us about Jared being a 'globalist' and a 'cuck'…He actually said 'cuck,' as in "cuckservative,'" the administration official told The Daily Beast.
Steve Bannon isn't getting the sort of love Steve Bannon wants from the man Steve Bannon put (with the help of their mutual pal, Vlad) into the White House.
Is the bloom off the rose?
"Jared Kushner, perhaps the one presidential aide who cannot be fired, is now in regular text message communications with Joe Scarborough," Roger Stone, a former longtime political adviser to Trump, claimed on Alex Jones's show. "Many of the anti-Steve Bannon stories that you see, the themes that you see on [MSNBC's] Morning Joe, are being dictated by Kushner. And while Mr. Kushner's plate is very full with Middle Eastern peace and the China visit, and so on, in this case I think he is disserving the president."
"Jared Kushner, Gary Cohn, Dina Powell: the three big-government liberals tightening their hold on the White House," influential right-wing radio host Mark Levin warned on Twitter on Wednesday night.
Sad.