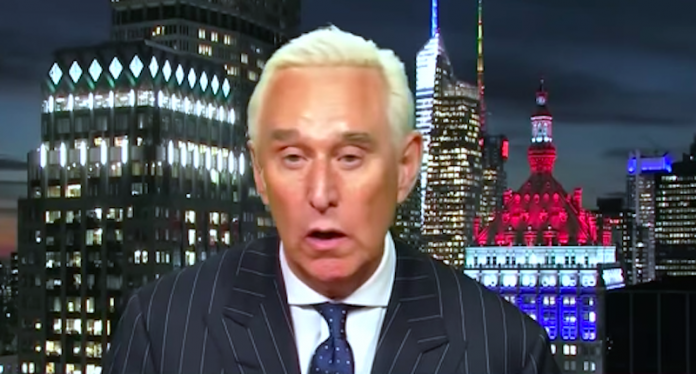 What is it about these right wing neo-Nazis that causes them to make the same mistakes over and over again?
Roger Stone, for instance, the Trump adviser who dresses like a member of the male chorus in Guys and Dolls. Locked out of his Twiter account — again — this time after threatening an employee from Media Matters.
Raw Story Reports:
"I'm watching you and know what you're up to. Better watch your ass," Stone said to Laura Allison Keiter on Wednesday afternoon.
Keiter sent BuzzFeed this notification from Twitter, presumably after she filed a ticket reporting the threat. "We have reviewed the account you reported and have locked it because we found it to be in violation of the Twitter Rules," Twitter said.
Why can't these wingnut thugs just learn to behave like humans?