So, on their third attempt in the Trump era, the GOP House of Representatives finally passed a bill to repeal and replace Obamacare.
As we report this, buses filled with jolly, joyous GOP congressmen are unloading at the Rose Garden of the White House so President Trump can give each of them a cookie and a pat on the head for doing what amounts to nothing.
Remember? School House Rock? How a Bill Becomes a Law?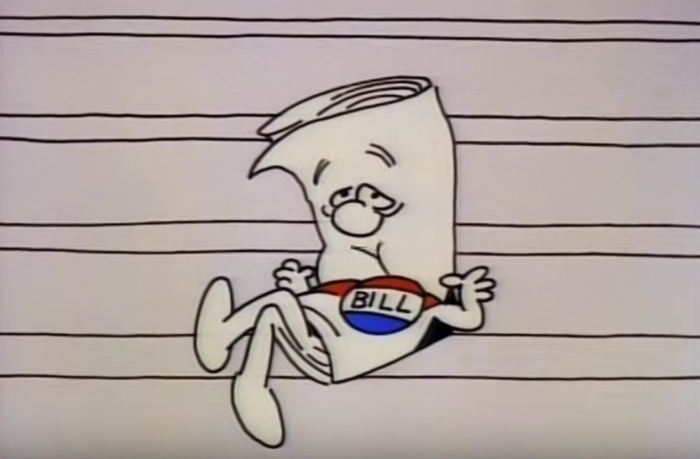 All the House did today was, by the skin of their teeth with one vote to spare, pass their version of the bill. Now, according to School House Rocky and the Constitution, it's off to the Senate where the bill is dead on arrival.
If the political conventional wisdom is correct, so is the GOP majority. According to the New York Times:
Democrats vowed to make Republicans pay a high political price for pushing such unpopular legislation. Twenty Republicans crossed the aisle vote against the bill, which, like the Affordable Care Act itself, passed without any votes from the minority party. As Republicans crossed 217 votes, Democrats heckled them with "Nah nah nah nah, hey hey hey goodbye."
"I have never seen political suicide in my life like I'm seeing today," Representative Louise M. Slaughter, Democrat of New York, said.
Representative Nancy Pelosi of California, the Democratic leader, warned moderate Republicans who supported the measure: "You have every provision of this bill tattooed on your forehead. You will glow in the dark."
One is reminded of the ancient saying, "Be careful what you wish for. You may get it."
And BOY, are they gonna get it!