White House Press Secretary Sean Spicer just confirmed that FBI Director James Comey has been fired by President Trump.
UPDATE: 5:55 pm EDT
The Washington Post reports:
FBI Director James B. Comey has been dismissed by the president, according to White House spokesman Sean Spicer.
"The president has accepted the recommendation of the Attorney General and the deputy Attorney General regarding the dismissal of the director of the Federal Bureau of Investigation," Spicer told reporters in the briefing room.
Spicer also said that Comey was "notified a short time ago." This is effective "immediately," he said.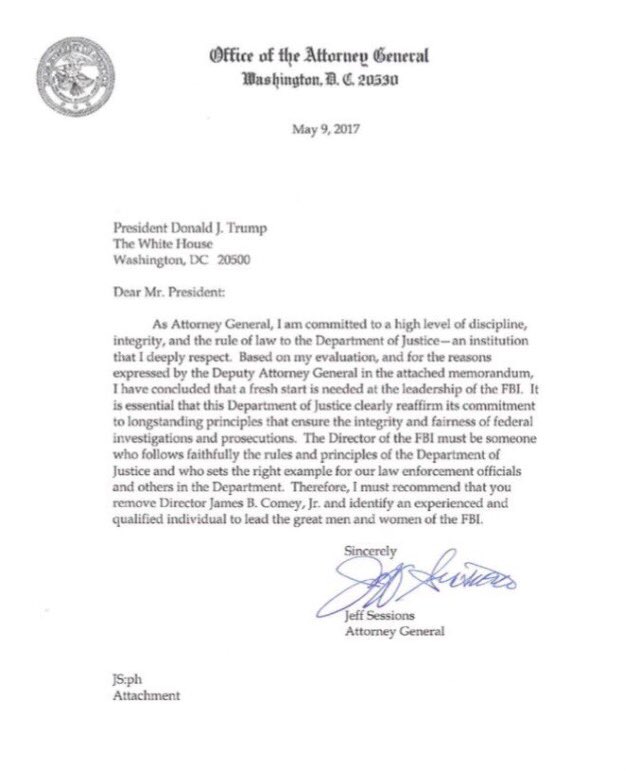 This is a breaking story. Check back for updates.