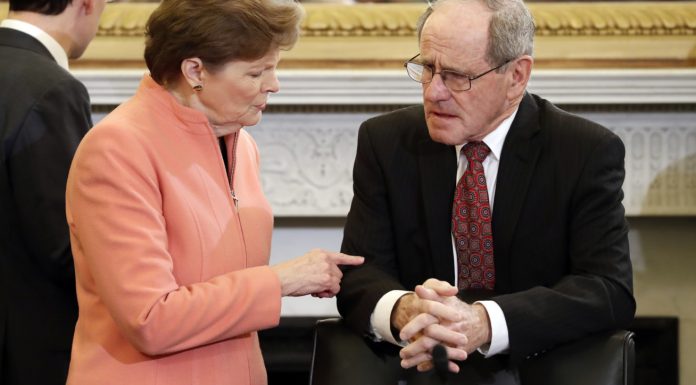 So, who's the bad guy in this "Trump gives critical intelligence to his Russian Overlords" story?
Trump? No.
The Russians? No.
Whoever leaked the info?
During a discussion of recent revelations surrounding the White House, Sen. Jim Risch (R-ID) made it clear Tuesday that he thought the only clear criminals so far in the Trump administration was the "weasel" who leaked information to the press about Trump's recent meeting with Russian diplomats, and other leakers.
In an interview, Fox News' Martha MacCallum asked Risch, a member of the Senate Intelligence Committee, how he would respond to Democrats' calls for an independent or special prosecutor to investigate the President and his associates' possible ties to Russia, in light of two bombshell stories Monday and Tuesday.
The Idaho Senator has no problem with Trump sharing highly classified info he was asked not to share — especially with Russia — by the nation who provided it.
"Now, someone committed a crime here," he said. "There is a weasel. And that person is the person who got a hold of the information that happened in that meeting between the President and the foreign minister of Russia. And that was classified information that this person got a hold of and they leaked it to the New York Times. That's a felony. It is un-American. They endangered the lives of their families and other Americans. That person is guilty of treason and should be held to answer for it."
He called on the Times — though the Post first reported the story on Trump sharing classified intelligence with Russia — to identify their source so that the person could be charged criminally.
While that may be the way they do things in Idaho, it's not how things are done in America.