President Donald Trump waded through the blood of 48 injured souls, stood atop the bodies of seven murder victims in order to scold the Mayor of London for urging calm. As the blood soaked into his pants cuffs, he also used the terror attack to call for support of his Muslim ban, which he said is not a ban even though he called it a ban last night. Not quite finished with dragging the American flag on the bloody pavement behind him, Trump used the occasion to state that since cars and knives were used in the attack, all this talk about gun control is a waste of time.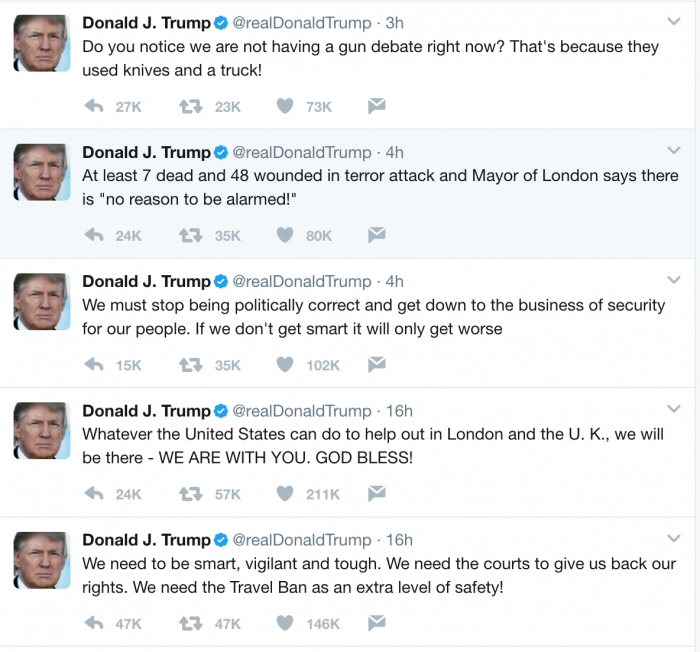 Yes. London Mayor Sadiq Khan did tell Londoners there was no reason to be alarmed. But our idiot, man-child president missed the context.
Khan did use those words in a television interview, but it was to reassure Londoners about a stepped up police presence they might see: "No reason to be alarmed. One of things the police and all of us need to do to make sure we are as safe as we possibly can be," Khan said.
A spokesperson for the London mayor, with typical British politeness, suggested the mayor was far too busy at the moment to deal with Trump's nonsense.