It's not that nobody in the Trump Administration WANTS to go on TV to defend the boss. The fact is Trump has put the kibosh on TV appearances by current members of the imploding Trump Team.
Fox News host Leland Vittert revealed on Sunday that President Donald Trump had refused to let anyone from his administration appear on the network.
During a segment about Trump's outgoing chief strategist Steve Bannon, Vittert noted that only Trump surrogates from outside the administration would discuss the staff shakeup.
"Noteworthy," Vittert observed. "We, along with a number of other networks, have all tried to get somebody from the administration to come on today and to talk about this big staff shakeup. Nobody will."
"No member of the Trump administration is out talking about it," the Fox News host added.
Radio host Garland Nixon agreed that the Trump administration was "on radio silence right now."
Maybe he's afraid that now that Bannon is back in the Breitbart Basement wearing his dirty shorts and wielding unlimited power, someone might say something to offend Bannon who knows where all the skeletons — and pee-pee tapes — can be located.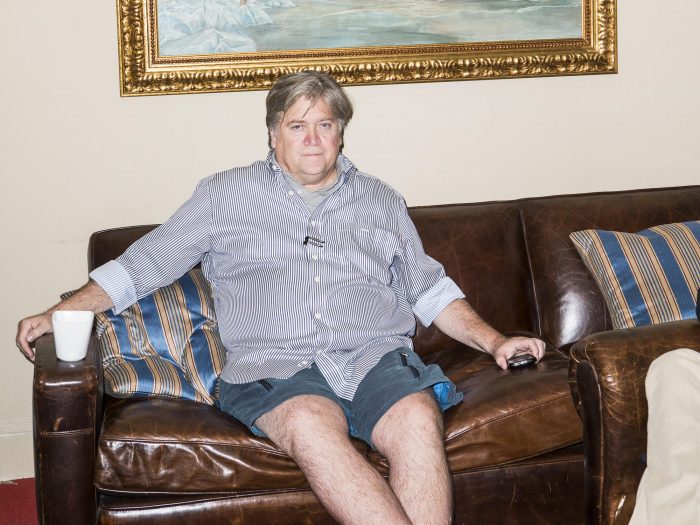 "And that is a fear of the isolation of the Trump administration," Garland said. "Bannon being on the outside and going after members of the Trump administration is going to create further isolation because what he's going to do is anger element within the party even further more."
#Sad.