One of the things that has always fascinated me about Conservatives is that they seem largely unaware of the modern technology of video, audio, and image storage and retrieval.
Take Loopy Laura Ingraham. The front page of her website this afternoon…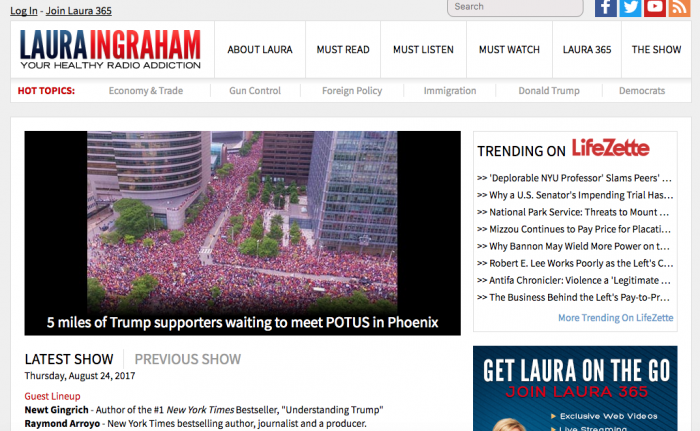 Problem. Those are not Trump Supporters. And that's not Phoenix. It ain't even Arizona.
Sharp-eyed Cleveland Cavaliers fans spotted the Lying Lady Loudmouth's attempt to bamboozle her stupid, unquestioning sheeple.
Two images from another website…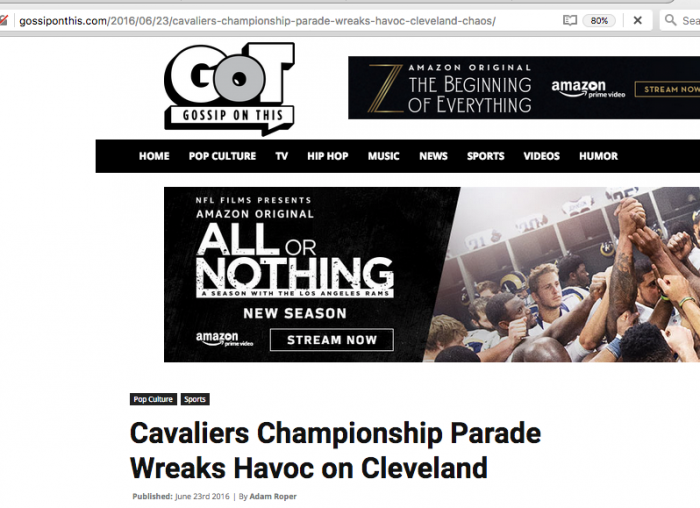 IT WAS A PHOTO FROM NEARLY THREE MONTH AGO, SHOWING THE PARADE IN CLEVELAND FOR THE NBA CHAMPIONS!
Don't these rightwing chowderheads realize we can CHECK these things?