Out of all owners of NFL teams (including the beloved Green Bay Packers which are owned by NO man, but by a city), only Jerry Jones refrained from comment on the controversy swirling around America — the issue of players "taking a knee" during the pre-game playing of the National Anthem.
Tonight, Trump supporter, Trump loyalist Jerry Jones, owner of the much-hated Dallas Cowboys made his stand — by kneeling.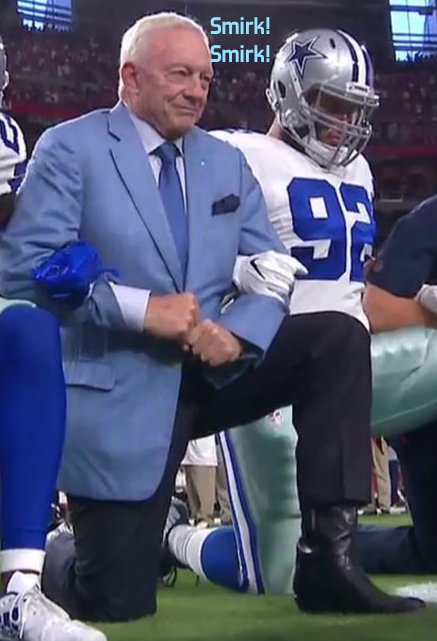 If Trump has lost the Cowboys…
It's almost enough to make a President start tweeting about the destruction in Puerto Rico.