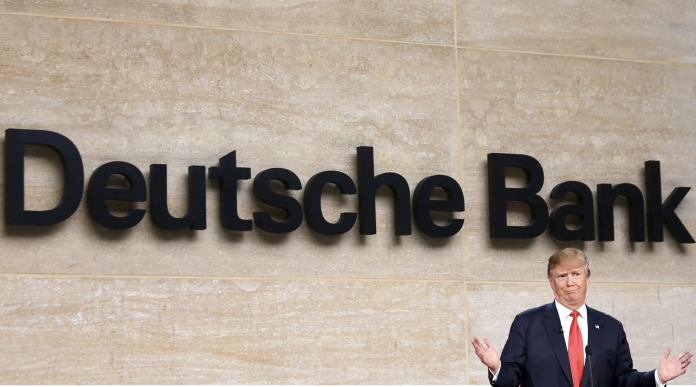 A German bank that has lent millions to President Donald Trump and various family members over the years has been subpoenaed by Special Counsel Robert Mueller's office. This crosses a "red line" Trump drew in July, saying that investigating his own or his family finances could lead to Mueller's firing.
Democrats have tried to obtain Trump's Deutsche Bank records as part of their congressional probes. According to Bloomberg, the bank is now more willing to share those records.
The move signifies Mueller's willingness to cross what Trump and his allies have deemed to be a red line in the investigations into Russian election interference by looking into the President's finances.
"I think that's a violation," Trump told the New York Times in July, though he would not say whether he would fire Mueller if that line was crossed.
"Deutsche Bank always cooperates with investigating authorities in all countries," the bank told Bloomberg in a statement Tuesday that did not provide any additional information.