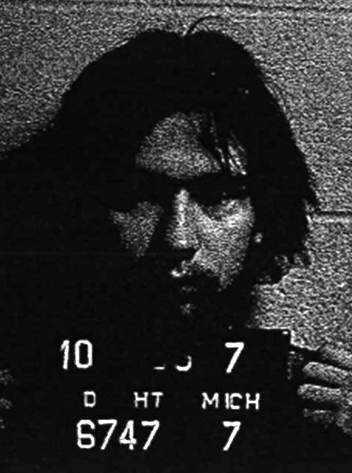 Steve Stockman is expected to lose badly to incumbent Senator John Cornyn in a Texas primary race today, and we are almost sorry to see him go. Almost. We present you his mugshot, which has appeared in campaign ads against him despite Mr. Stockman's denials and dire threats to sue anyone who publishes it. As we have so much experience in shrugging off the dire legalistic threats of denialists and reprobates, we have decided to publish this image ourselves today on general principle and invite Mr. Stockman to knock himself out. After today, he should have plenty of free time on his hands to do so.
Or maybe not: the Federal Elections Commission must sort out his tea party opponent's charges of illegal campaign coordination. Desperate, and trailing badly after nearly-absent campaigning, Mr. Stockman's penchant for fake endorsements got the better of him again this weekend. He claimed the approval of Tea Party Patriots only to be denied by its president and exposed as a fraud by Breitbart Texas.
Mr. Stockman's world of make-believe appears to be disintegrating, so we might be posting a newer mugshot one day.