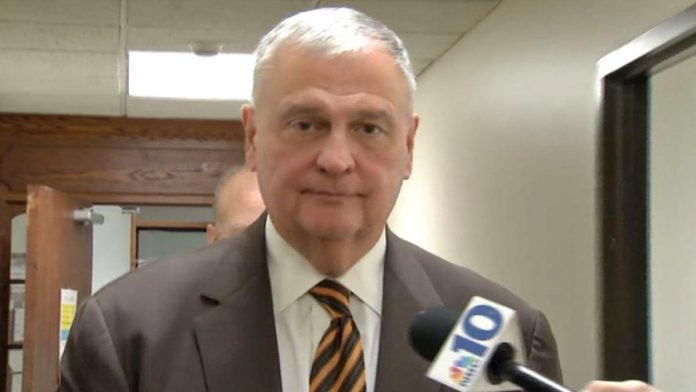 Robert Kerns, the former head of the Montgomery County Republican Party in Pennsylvania, pleaded not guilty to four sexual assault charges on June 26 by waiving his formal arraignment according to a story in the Montgomery News.
Kerns faces two counts of aggravated indecent assault without consent, two counts of indecent assault without consent, one count of indecent assault of an unconscious person and one count of simple assault.
The charges against him were stem from an incident that took place at a Kern's law office after a party in October 2013, when he was accused of drugging the alleged victim, a paralegal at his law firm, and then raping her.
"The fact this was an employee led her to have trust in him. Getting into a car with her boss and having him drive her to a location was not something unusual and I think any one of us can understand that. She did not think there was any danger because this was a person she trusted."  Montgomery County District Attorney Risa Ferman told CBS Philadelphia at the time of the arrest. "I give great credit to the victim in this case," Ferman said. "She was extremely courageous in coming forward."
Kerns was initially arrested by Montgomery County Detectives in November, 2013. In March, the District Attorney's office announced they would be withdrawing the charges without prejudice, which means they were able to be filed again.
"At his preliminary hearing on June 18, District Judge Jo Ann L. Teyral, a retired district judge from York County, dismissed the two lead charges against Kerns: rape and sexual assault. Teyral reviewed the transcript from the alleged victim's testimony from the first preliminary hearing and spoke to McMonagle and Deputy District Attorney General Daniel Dye before announcing her decision."

The case will now be scheduled to go to trial. It is being handled by the attorney general's office.