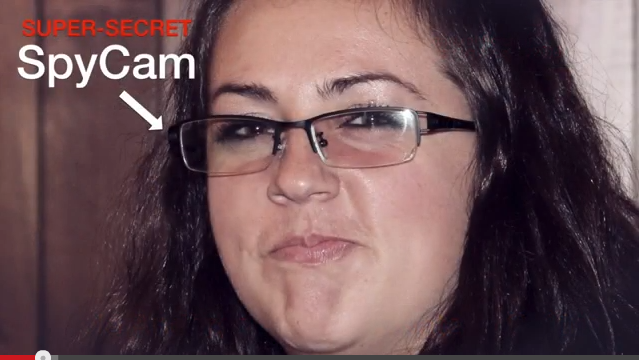 Dirty tricks, political surveillance, and secret recordings of meetings are nothing new in the world of political operatives, but Detroit's Republican operatives apparently have a huge leak in their "op sec" (operational security) when it comes to their surveillance of Democratic gubernatorial candidate Mark Schauer. For the third time this year, Republican "spies" have been caught infiltrating  Schauer's campaign. This time, however, the video footage they created has been leaked to the media.
According to The Detroit News, "Schauer's campaign and Oakland County Democrats recently came into possession of a tiny disk containing raw video footage of a young woman and man who secretly recorded a Schauer campaign fundraiser June 22 at a private home in Bloomfield Hills."
Frank Houston, chairman of the Oakland County Democratic Party, said tracking candidates at public events is an acceptable campaign tactic. "That's a little different than sneaking into private meetings," Houston said. "It's totally legitimate to track what people are doing. … What is new about this is they're acting like they're in 'Mission Impossible' or James Bond or something and trying to do it on the fly. That's the line that seems to be getting crossed here."
Watch the Republican spy (whose name is Natalie Collins and works for the Michigan Republican Party) discuss attending the event with Republican operative Kyle Anderson below.
[youtube]http://youtu.be/cp_OVf9YCrc[/youtube]
This isn't the first time Schauer's campaign has accused Republicans of  spying and dirty tricks. In March, a one-time videographer for Gov. Rick Snyder's campaign was caught posing as a CNN reporter at a Schauer event in Coldwater in Michigan, and last month, an unpaid Snyder campaign intern attempted to volunteer for Schauer's campaign. A liberal blogger by the name of Chris Savage exposed the college student's email communications.