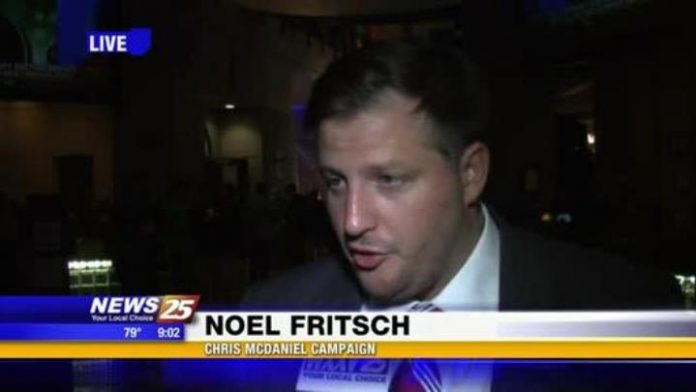 Tea party insurgent Chris McDaniel's flailing election challenge became even more strained yesterday when his campaign spokesman tried to spin a grand jury subpoena as bad news for incumbent Thad Cochran through a conservative website.
"While the context of the subpoena remains unclear at this time," Fritsch told The Daily Caller in a Monday email, "it is clear that any ongoing investigation has to do with Sen. Cochran's alleged vote buying scheme as detailed in Rev. Fielder's lengthy interview with Charles Johnson at GotNews.com, and we are confident that Mississippi authorities will subpoena the email and text message records from Cochran staffers to Rev. Fielder detailing the alleged vote buying scheme." ​
Of course, what's actually happening here is that the state Attorney General told the Jackson Free Press that Fritsch admitted paying Rev. Stevie Fielder to lie to Johnson. Fielder later recanted the story based on his lies. Johnson, who tweeted and then deleted his copy of the subpoena, has yet to admit to publishing a false story.
John Rhodes, Chairman of the South Mississippi Tea Party, was also named in the subpoena, which was not supposed to be disclosed.