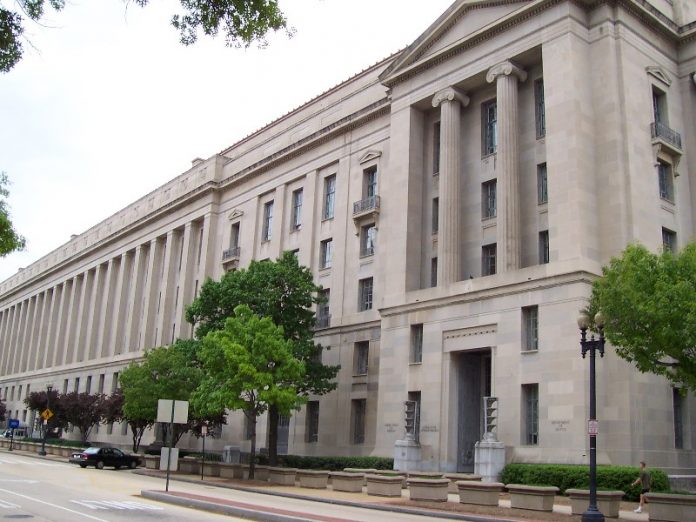 The U.S. Commission on Civil Rights sent a letter to Attorney General Eric Holder today expressing concern about the civil unrest and violence in Ferguson, Missouri that followed the the police shooting of Michael Brown. Concerned about the reports of tear gas attacks, mass arrests and assaults on journalists, the Commission is asking the Department of Justice to intervene and help ensure that the ongoing investigation into Brown's death by the Ferguson Police Department is conducted in a transparent, fair and honest manner, according to a press release.
The Commission strongly supports an investigation by the Attorney General and the Department of Justice into the circumstances of Brown's death and commended the DOJ for its efforts in Ferguson thus far, but they want Eric Holder to help ensure that the civil rights of residents and civil liberties of the press in Ferguson are respected. It also expressed concern at the racial disparities within the law enforcement structure in Ferguson, where nearly 67% of town residents are African-American, yet only 3 of 53 police officers who patrol the town are African American.
Chairman Martin R. Castro stated, "The death of young men of color at the hands of police under questionable circumstances disturbs our national conscience and requires a strong and transparent response. While most law enforcement officials do their duty admirably, those that fail to do so must not escape justice. Our communal outrage at the killing of Michael Brown must be addressed using the tools of justice provided by the law, and our protests must ever be peaceful, for as Dr. King's words remind us today, 'Nonviolence means avoiding not only external physical violence but also internal violence of spirit. You not only refuse to shoot a man, but you refuse to hate him.'"
Over the weekend, tensions between protestors and police forces flared again, with several incidents of looting and reports of two shootings that sent protestors to the hospital after a small group of troublemakers refused to observe the emergency curfew.
The governor deployed the Missouri National Guard to this St. Louis suburb this morning, attempting to double down on efforts to quell the unrest that has paralyzed the town since the unarmed black teenager was killed by a white police officer.