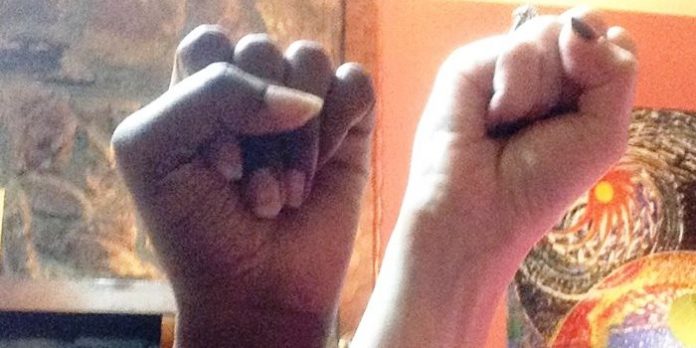 If you find yourself alone against the world, to whom do you turn? What should you do when every obstacle gets thrown in your way by governments, anti-freedom busybodies, even your own friends and family? One young Alabama woman who calls herself 'College Girl' was caught in this situation recently. After she told her boyfriend that she was pregnant, he disappeared, leaving her alone with her part time fast food job and college courses. Luckily, she found help in Alabama Reproductive Rights Advocates (ARRA), to whom she penned this grateful note.
I'd never thought I would be in a situation like this. I would like to thank everyone from the bottom of my heart. Because I had no help nor support from any of my family or friends on my decision. Thanks everyone for the donation and the help means so much to me. I couldn't say thank you all enough for what you all have done for me. The surgery went well, it hurt a lot during procedure but after it was no pain. Everyone that works there was nice and worked well to help me and the other women.
'College Girl' wanted a medication abortion, but her nearest Planned Parenthood clinic determined that she was past the nine week gestation limit for the simplest kind of procedure. The location was also booked solid for surgical procedures until March, so she would have to travel. Since she lives in southern Alabama, she considered a trip to the clinic in Pensacola, Florida, which has no 48-hour waiting period, but that location doesn't accept money from the National Abortion Federation, a group which helps women in need to access reproductive care. She also didn't have her own transportation or anyone to go with her, whereas forced-birth activists have turned the Pensacola clinic into a gantlet. The next-closest clinic was in Mississippi, but they were booked solid as well.
Her fourth choice was Montgomery. An ARRA volunteer drove College Girl up to the state capital, where she arrived 14 weeks pregnant at the home of another volunteer who hosted her while she was in town. Although she'd already had the state-mandated 'counseling' at her local Planned Parenthood clinic, she still needed to have a state-mandated ultrasound, and there was necessary lab work to be done. Her procedure was also more expensive than most because of a medical complication, but the volunteers raised every penny needed to take care of her.
Finally, College Girl arrived for her procedure on the 42nd anniversary of the Roe v Wade decision. Luckily, only two forced-birth obsessives were there that day to yell their shameful messages at her. But due to a shortage of open appointments for procedures — an intentional result of so-called TRAP laws that target abortion providers with medically-unnecessary and burdensome regulations — the clinic was completely packed. 'Mary,' the volunteer who accompanied her, tells me that "it was standing room only, every chair/couch was full and women were sitting in the floor. We got there at 6AM and did not leave until 7PM."
On Friday morning, College Girl's volunteer driver experienced a family emergency and was unable to come pick her up and get her home in time for her 9PM shift at work. This prompted another series of phone calls as volunteers coordinated her trip home, driving her halfway from Montgomery to meet another volunteer. They got her back to the restaurant in time for a busy Friday night.
"I'm so glad we were able to help her," Mary tells me. "She's so young and has her whole life ahead of her." Indeed, thanks to the support and help of ARRA volunteers, College Girl has avoided the high dropout rate among women who give birth during their higher education — and helped ensure a better standard of living for her future children, which is a victory for all of us.
If you need help accessing your reproductive RIGHTS in Alabama, or know someone who does, do not hesitate to contact ARRA. Their website is here and their Facebook page is here. You can also find them on Twitter here.