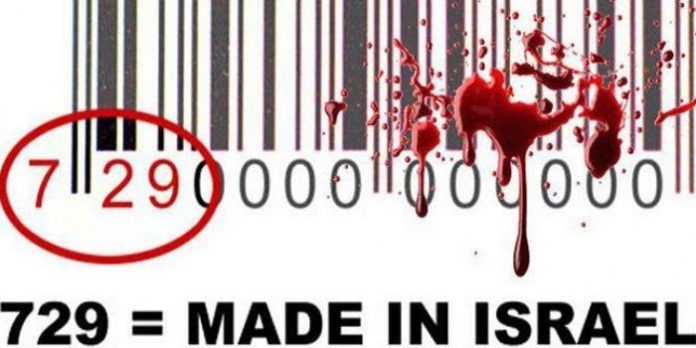 The Illinois legislature is debating bills that would prohibit the state from signing contracts with any business that participates in a boycott of Israel, including those directed against products manufactured at illegal settlements in the West Bank.
The House version, HB4011, is sponsored by Representative Sara Feigenholtz (D). The Senate version, SB1761, is sponsored by Senator Ira I. Silverstein (D). Both bills contain language that extends the punitive measure to companies which boycott products from "territories controlled by the State of Israel," i.e. the occupied West Bank and 'Greater Israel.'
7 Sec. 50-36.5. Prohibition on contracts with businesses
8 that boycott Israel. Notwithstanding any other provision of
9 this Code, on and after the effective date of this amendatory
10 Act of the 99th General Assembly, a State agency shall not
11 enter into a contract subject to this Code with a business that
12 boycotts Israel. For the purposes of this Section, "boycott
13 Israel" means engaging in actions that are politically
14 motivated and are intended to penalize, inflict economic harm
15 on, or otherwise limit commercial relations with the State of
16 Israel or businesses based in the State of Israel or in
17 territories controlled by the State of Israel. (Emphasis mine)
General boycott efforts against Israel have recently gained in popularity, especially among Palestinians. However, a focused boycott of Israeli settlements also enjoys broad support from peace organizations and churches in the United States and the European Union, which requires consumer labels on all Israeli settler products. The EU also requires Israeli entities that seek funding or cooperation to declare themselves free of any links to the West Bank.
The success of these efforts has sparked countervailing legislation in Congress as well as state legislatures. Last month, Sen. Ben Cardin (D-MD) submitted S.619, the United States-Israel Trade Enhancement Act of 2015, which would "discourage politically motivated actions" that "limit commercial relations" with Israel. Like the Illinois bills, Carden wants to include the West Bank settlements in his definition of 'Israel.'
As with all of the congressional Democrats who remain in the hardline Israel supporter-camp, Carden has received substantial campaign donations from pro-Israel lobbyists.
The Illinois bills would require all five of the state's retirement funds to divest from any company which boycotts Israel. The ACLU of Illinois calls such a prohibition unconstitutional, declaring that the US Supreme Court has upheld First Amendment protection for economic boycotts.
We will stay on top of this story.