In November, we told you about Dan Bongino, a Maryland Republican whose name came up when we looked into the attorney representing defendants in Kimberlin vs Walker, et al. At the time, we could only speculate that he might be linked to Ali Akbar, the president of the National Bloggers Club. Those links are becoming clearer now, and of course they run through Groundswell, the right wing lobbying effort which produced all those fake scandals that House Republicans investigated for so much of last year.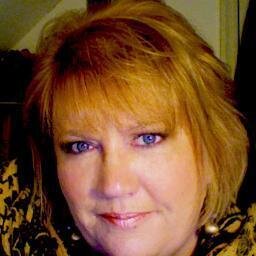 Our sources tell us that Jackie Wellfonder is one of Akbar's most reliable boosters, both in financial contributions and in networking with other conservatives. She has been writing for the Maryland Watchdog Wire for at least a year now. That website is a production of the Franklin Center for Public and Government Integrity, which is a co-defendant in Brett Kimberlin's federal RICO suit. But Ms. Wellfonder also has her own website, JackieWellfonder.com, where she published a cozy interview with Mr. Bongino last year. She also appears to be deeply involved in Groundswell, and Bongino was a Groundswell convener. According to Facebook, she has been calling him "Dan" since at least 2012:
They also know one another as members of the Maryland Citizen Action Network (MDCAN), which holds an annual conference. Last year's controversial meeting featured a speech by lunatic Islamophobe Pamela Geller, but we hear that this year's "Turning the Tides" event, held just two weeks ago, was much tamer. Looking at the agenda for that day, we noted that Breitbart.com editor and talk radio host Larry O'Connor was on an afternoon panel about how to be a better show caller. Ms. Wellfonder sat on the social media panel. But what really drew our interest was "How to Beg for Money and Attention," a panel that featured Hillary Pennington. She is President and Top Strategist at Strategic Victory Consulting, which brings us right back to Mr. Bongino.
Pennington shares her consultancy's "Meet Our Team" page with just two people. One of them is Jonel Bongino, Director of Event Management. As you might have guessed from her name, Jonel is married to Dan Bongino's brother Joseph. A neighborhood Bible study leader, Jonel met Pennington during Dan's unsuccessful campaign for a U.S. Senate seat in 2012. The firm has never stopped working for Bongino. According to his campaign finance reports, during a three-month period last year Strategic Victory Consulting was paid over $10,000 in consulting fees. The firm is intimately linked to MDCAN as well.
The other person on Strategic Victory Consulting's website is Kristin Shields, who has recently moved up from intern to full-time Director of Communications. According to her LinkedIn page, during 2013 Ms. Shields also held a second internship at the Howard County, Maryland courthouse. Longtime readers will recollect that our friend and correspondent Bill Schmalfeldt lives in Howard County, and that the first several attempts to charge him with criminal blogging took place at that courthouse. While we do not know whether Shields is linked to William Hoge, we find it very peculiar that she would happen to be an intern in the very facility where so much "lawfare" was going on. Even without proof of a direct link, we are inclined to doubt this is simple coincidence.
There is no proof of any illegal activity by these people. But Wellfonder has openly endorsed and supported Ali Akbar, who we definitely do believe has been operating outside the laws. Akbar created the email listserv that Groundswell used to organize and lobby for its fake scandals in Congress, so he is evidently important to them. Just how much support has Team Akbar gotten from Wellfonder, Bongino, and perhaps even Ms. Shields? We will continue to investigate these questions.
Updating: At his blog, Mr. Hoge admits to being friends with Jackie Wellfonder. We look forward to discovery on this matter.