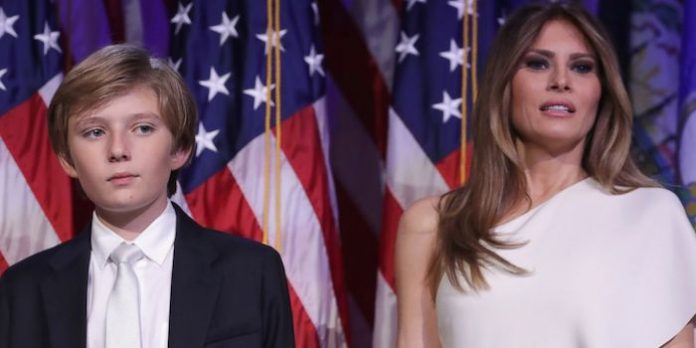 Seems as if living in public housing just doesn't suit our future First Lady.
President-Elect Trump confirmed today that his wife, Melania, and their 10-year old son, Barron, will remain in Trump Tower rather than move into the White House after Trump is sworn in on January 20.
Melania Trump's decision to not to live in the White House, at least for now, appears unprecedented. Nearly every first lady has taken up residence there. According to the White House Historical Association, George Washington and his wife, Martha Washington, did not live in the White House because it hadn't been built yet. Also, first lady Anna Harrison, whose husband, William Henry Harrison, was the ninth president of the United States, never moved into the executive mansion because her husband died one month after his swearing-in.
According to the Washington Post, Melania is is concerned that pulling Barron out of his 4th grade Manhattan prep school, thus making it necessary for the US Taxpayer to pony up the cost of protection details for the President-Elect in Washington and his wife and child in New York.
"The campaign has been difficult for Barron, and she is really hoping to keep disruption to a minimum," an unidentified person "close to Trump's transition team" told the New York Post in an article published online early Sunday.