For the second day in a row, Melania Trump made it perfectly clear she'd rather touch a dead monkey's eyeball than her husband.
After video emerged of Melania quickly yanking her hand away from the president as the two exited from Air Force One in Rome, many Twitter users quickly pointed out that this is now the second day in a row where Melania Trump has pointedly refused to hold her husband's hand.
On Monday in Israel, Melania actually slapped away Trump's hand when he reached for hers, while on Tuesday she simply pulled it away quickly and brushed back her hair.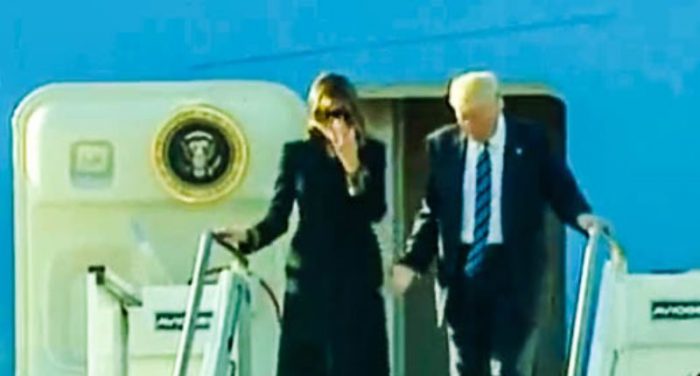 REEEE-jected! Sad.
Remember when we had a POTUS and FLOTUS who actually LIKED each other?