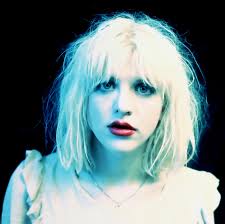 Courtney Love, wife of the late Kurt Cobain, has agreed to pay a designer $430,000 for libelous comments she made on Twitter and MySpace. Yes, you can be hauled into court to answer for your tweets if you lie about someone in 140 characters or less.
"People are getting in trouble for Twitter postings on an almost daily basis," said First Amendment Attorney Doug Mirell, a partner at Loeb and Loeb who did not handle the case.

"The laws controlling what is and isn't libelous are the same regardless of the medium in which the statements appear," he said.
Love falsely accused Dawn Simorangkir of theft and of having a criminal history. Just imagine how much bigger the settlement might have been if the rock star had accused the fashion designer of, say, keeping bombs and sex slaves in her basement the way Team Akbar has libeled Brett Kimberlin.