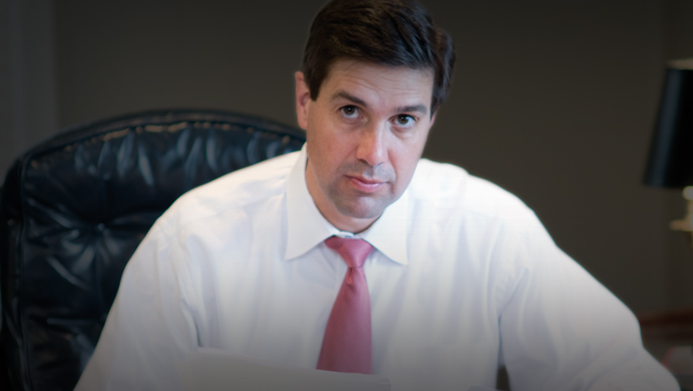 Alabama has seen its share of sleazy political money schemes over the years, but 2010 still stands out. That was the year in which Citizens for a Better Alabama, a prominent organization in Governor Bob Riley's fight to keep new casinos out of the state, received a $100,000 contribution from the Republican State Legislative Committee on the same day that the RSLC received exactly the same donation from the Poarch Band of Creek Indians who run the Wind Creek Casino in Southern Alabama. It seemed an obvious case of political money laundering. An instant sensation when the story broke in 2012, the scandal was reminiscent of those sepia-tinged stories about bootleggers busing Baptists to Montgomery so they can keep counties dry — and bootleggers in business.
The Montgomery Advertiser published the news after obtaining a copy of a letter the RSLC had sent to Rob Riley, Jr., the governor's son, that was dated the same day as the contributions. Although Riley claimed he was unaware the RSLC took money from gambling interests, in fact the organization had been accepting donations from the Poarch Creek Indians since 2003 — and took in $550,000 from the tribe in 2010. Ed Gillespie, who became chair of the RSLC that same year, was a friend of Jack Abramoff, the Washington lobbyist convicted of bribery in 2006 who later admitted to having laundered money from Mississippi gambling interests so it could be directed against new casinos in Alabama.
Whereas Abramoff had created his own bogus Christian organizations, Citizens for a Better Alabama was an attractive partner for Governor Riley because it had genuine grassroots credentials. Founder Eric Johnston had associated CBA with the Sand Mountain Baptist Association, but until he aligned his organization with Governor Riley and state representative Mike Hubbard, his group had never taken in more than $50,000 in any year. In January of 2010, Johnston blasted a "casino amnesty bill" being considered in the state house; by the end of that year, his group had taken in and spent over $1 million thanks to new fundraising connections in the highest circles of Alabama's Republican Party.
Riley, Jr.'s denials about this story have always been tough to swallow. By 2010, Rob Riley knew exactly how the political money shell game worked; he had known ever since 1996, when his father ran for Congress as one of the primary beneficiaries of Triad, a political money laundering scheme that used fake "social welfare" nonprofits to shield donors, including the Koch brothers. Here is what the Senate Committee on Governmental Affairs reported about Riley Jr. when they looked into Triad's 1996 elections activity:
Robert Riley, Jr., son of a successful candidate for the House of Representatives in 1996, told a Committee investigator that he was initially put in touch with (Triad creator Carolyn) Malenick as a person who could secure financial support from PACs for his father.

[…]

The pattern of candidate contributions made by PACs receiving Triad-solicited contributions suggests that earmarking did occur. An examination of the public records of approximately ten conservative political action committees shows that on a number of occasions multiple PACs received checks from the same individual within a matter of days. All of the PACs receiving the contributions then made contributions to one candidate within days of one another. In most cases the individual contributor had already made the maximum permissible contribution ("maxed-out") to the candidate benefitting from the PAC contribution.

One example of this pattern is the contribution of Robert Riley, Jr., an Alabama lawyer and the son of congressional candidate Robert Riley. Between May 9 and May 23, 1996, Riley, Jr. made four contributions to PACs, which appear on an internal Triad PAC list. Between May 23 and May 29, the same four PACs made contributions to the Riley campaign, two of the PACs within 48 hours of reporting receipt of the Riley contribution. 72 On June 4, Riley, Sr. won the Republican primary. On November 14, the newly elected Representative Riley was quoted in a Triad fax stating, "Triad came to our aid in crucial times when we were desperately in need of funds."

[…]

Robert Riley, Jr. told a Committee investigator that he made his contributions on the advice of Malenick and that Malenick had held the checks for a period of time before they were cashed by the PACs. Riley also told the agent that when the campaign received the contributions from the PACs, the checks were received not from the PACs themselves, but from Triad.

[…]

Meredith O'Rourke and Peter Flaherty, the only individuals with knowledge who answered any substantive questions in deposition, refused to answer questions on the subject of specific PAC contributions. Asked about the Riley contributions, O'Rourke responded, "I don't think I want to answer that question." Triad counsel Mark Braden then added, "No, we're not going to answer any questions in regards to Bob Riley, Jr." Asked whether any "clients" of Triad made contributions to Riley's PAC, the Conservative Campaign Fund, Flaherty responded, "It's none of your business." While a spokesperson for another candidate has insisted that O'Rourke obtained names from that candidate's public FEC reports, O'Rourke testified that she received the names directly from a campaign staff member. Asked about the Stauffers, O'Rourke confirmed that she knew them, but when asked if she had gotten their names from a specific Senate candidate, she was instructed by her attorney, Mark Braden, not to answer. Among the questions that Malenick refused to answer was, "Did Triad ever make suggestions to any political action committee relating to the candidates that the committee intended to contribute to?"

Triad has tried to make the case publicly that these situations are simply coincidences that occur in any campaign where a candidate receives funds from individuals and PACs with similar ideology. However, the Committee is aware of no other situation where an entity acted as an intermediary, soliciting candidates for potential contributors, and directing the flow of the contributions from contributors to multiple PACs on the one hand, while being involved in the subsequent distribution of the PAC funds on the other. It strains credulity that Malenick repeatedly accomplished each of these steps without ever implying to the candidate, the contributor, or the PAC representative that a particular candidate might be a good selection for a particular PAC contribution. While, according to Robert Riley, Jr., Malenick told him she could not guarantee that his father would benefit from his PAC contributions, evidence gathered by the Committee strongly suggests that Malenick made implied representations that particular contributions should go to particular candidates, thus illegally earmarking contributions for particular candidates.
Happily for Rob Riley, Jr., the Senate Governmental Affairs Committee was chaired by Republican Fred Thompson, so they eventually decided that everyone was "cleared" in the Triad case due to lack of evidence and accepted Riley's word. But things didn't quite end there, because the Federal Elections Commission was just getting started, and Acting General Counsel Lois Lerner was a lot more skeptical.
Respondents contend that Riley, Jr. could not have had the requisite knowledge regarding how the PACs would use his funds, because he "unilaterally" selected the PACs from a list of 10-12 PACs suggested by Triad. At one point, Respondents also attempt to argue that Triad did not necessarily know the identity of the PACs which Riley, Jr. had selected until after the PACs made their contributions. These arguments are flawed. First, Riley, Jr.'s testimony has varied over time. In 1997, for example, Riley, Jr. reportedly told a Senate Investigator that "Malenick helped him select particular PACs to contribute to." From the totality of the evidence, it seems apparent that Malenick steered Riley, Jr. to the five PACs over which Triad exercised the most influence. For example, AFE and CAFE were relatively new PACs which had been in existence for less than a year, and there is no evidence that there was any reason for Riley, Jr. to have selected these PACs unless Malenick had told him to. Second, the record establishes that Riley, Jr. sent his contributions to Triad for transmission to the PACs and that Triad routinely gave the PACs a heads-up telephone call to let them know that additional funds were on the way, so it is clear that Triad knew which PACs were to receive Riley, Jr.'s funds.

Respondents also argue that Riley, Jr. should not be held accountable for any actions that Triad might have taken to influence the PACs to make contributions to the Riley Committee. Although the GC Brief did not put forth an "agency theory" it did argue that Triad could be confident that the PACs would contribute a substantial portion of Riley, Jr.'s funds to the Riley Committee, that Triad stipulated that it would routinely share this type of information with a donor such as Riley, Jr., and that there is no evidence or reason for Triad to have varied from its normal practice in dealing with Riley, Jr. Thus, the GC Brief contends that Riley, Jr. himself knew, through Triad, where his contributions would end up, and therefore knowingly and willfully made excessive contributions to the Riley Committee.
In these situations, it is difficult to prove an intentional crime has taken place. So in 2004, eight years after he made his contributions to Triad and eight years before the next time he would face questions about laundered political cash, the FEC decided not to pursue any charges against Riley, Jr. Despite his changing story, the glaring weaknesses of his denials, and the self-evident problems with his actions, there was simply not enough evidence of criminality to justify a trial.
He always pleads ignorance, but in fact Riley Jr. is a shrewd operator. He may never step into his dad's shoes, but thanks to his big money connections, he will remain a major player in Alabama's Republican Party for a long time to come. Just imagine what other schemes we have to look forward to.