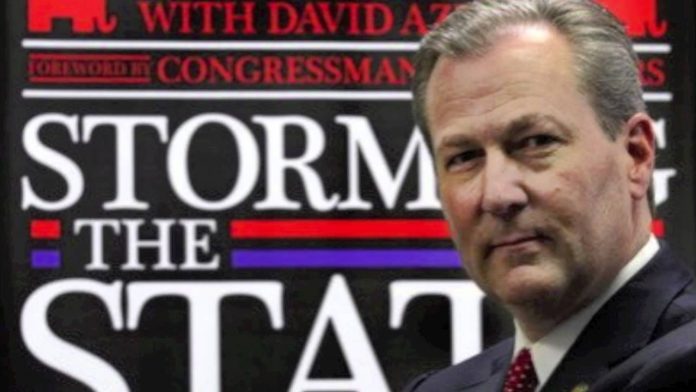 Mike Hubbard, Speaker of the Alabama House, is apparently spending his campaign cash on legal fees related to a grand jury investigation. According to Mary Sell at the Florence, AL Times Daily, Hubbard has spent $231,000 on legal services since last August. While it is completely legal to do this, it also indicates that Hubbard is more worried about staying out of prison than being reelected.
Attorney J. Mark White has said he was hired earlier this year by Hubbard to defend him from the spread of misinformation. White also has spoken on Hubbard's behalf about the grand jury investigation that began in Lee County last year.

On April 1, Rep. Greg Wren, R-Montgomery, resigned and pleaded guilty to a misdemeanor ethics violation. He agreed to help prosecutors in the investigation.

Later that month, Rep. Barry Moore, R-Enterprise, was charged with felony perjury stemming from his testimony to a Lee County grand jury about economic incentive money, his opponent in the June GOP primary and Hubbard.

At that time, White said Hubbard "wants nothing more than to ensure that the law is followed fairly and is free of political and personal influence. Speaker Hubbard has at all times cooperated with law enforcement authorities."
Hubbard is a key figure in the state's transition to Republican rule, and his name has been associated for many years with the seedier side of campaign finance in the state. Having learned from Jack Abramoff, state party leaders set out to launder hundreds of thousands of dollars in Poarch Creek casino money while simultaneously running on an anti-gambling platform.