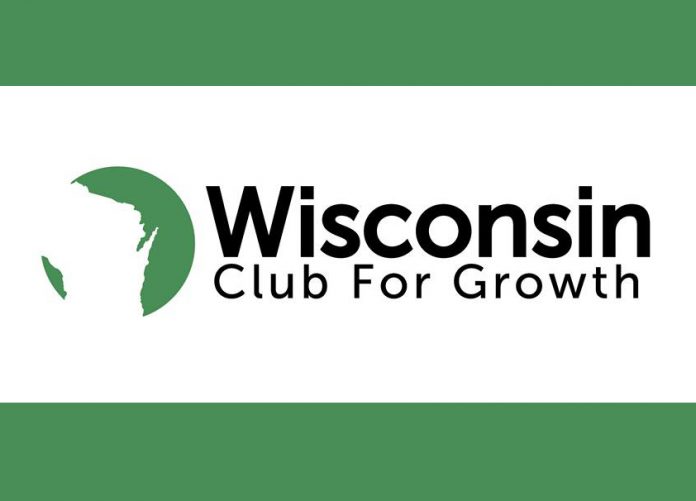 The Center for Media and Democracy has formally complained to the Internal Revenue Service, alleging that the Wisconsin Club For Growth (WiCFG) violated its tax-exempt status by engaging in purely partisan political activity. Via PRWatch:
"We believe the evidence shows that the Wisconsin Club for Growth deliberately chose to cheat the tax code in order to hide the identities of the out-of-state millionaires, billionaires, and for-profit corporations pouring millions into Wisconsin elections," said Brendan Fischer, General Counsel of the Center for Media and Democracy, who authored the complaint. "By Wisconsin Club for Growth operating in this manner, our elected officials knew who greased their campaign wheels, but the public was left in the dark."

"WiCFG deprived Wisconsinites of their right to know who is really bankrolling the elections of our representatives, blocking the ability of the public and the press to track whether secret million-dollar donors later receive special treatment and the evidence shows clearly that donating paid off for out-of-state corporate interests," said Lisa Graves, Executive Director of the Center for Media and Democracy.

Wisconsin Club for Growth is at the center of the criminal investigation into alleged coordination with Governor Scott Walker's campaign during Wisconsin's 2011-2012 recall elections. CMD's complaint to the IRS relies on evidence made public in the course of a failed attempt by WiCFG and its director Eric O'Keefe to convince federal courts to stop the probe.
This is exactly the sort of activity that the IRS was looking for when it scrutinized tax-exempt organizations that have plainly-political purposes. Tea parties later accused the agency of a partisan political witch hunt. The 'John Doe' investigation has also been denounced that way, but has resulted in six convictions.