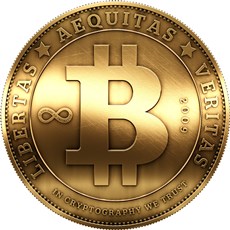 We have become bitcoin skeptics at BU, and now we have further validation with the news that an internet security firm has discovered the biggest criminal hack yet on the virtual currency.
Trustwave said on Monday that it has found evidence that the operators of a cybercrime ring known as the Pony botnet have stolen some 85 virtual "wallets" that contained bitcoins and other types of digital currencies. The firm said it did not know how much digital currency was contained in the wallets.

"It is the first time we saw such a widespread presence of this type of malware. It was on hundreds of thousands of machines," said Ziv Mador, security research director with Chicago-based Trustwave.

Trustwave said it believes the crime ring is still operating, though it does not know who is running the group. The company said it has disrupted the servers that were controlling machines infected with Pony, but expects the group to launch more attacks on virtual currency users.
Bitcoins were supposed to be the path forward to our future techno-libertarian paradise, but bitcoins need government intervention in the forms of regulated exchanges and criminal prosecutions if they are to become more than billionaire playthings.