In 2012, "Think Freely Media" received over $600,000, mostly from the Koch brothers's Donors Trust. According to the organization's IRS 990s, $420,000 of that money was spent on a company called Virion Strategies. But we have found no sign of any work product: the organization's Twitter account has no followers and no tweets. There is no website, just an empty WordPress.com placeholder blog, and virtually the only organizational footprint we have found on elections or media is in the form of direct political spending by way of Virion Strategies. That is strange, because TFM is supposed to be a public welfare organization devoted to education. As far as we can tell, "Think Freely Media" has been paid significant sums to pay Virion Strategies significant sums to do nothing much at all. TFM has no office, but it has boasted many people with important titles who do not seem to have actually done much to earn their salaries.
Created by individuals associated with the Franklin Center and fueled with right wing billionaire cash, Think Freely Media is a wingnut welfare organization. The "dark money ATM" behind the tea party movement created TFM to provide cushy positions and deals that are completely divorced from those "free market principles" that the tea party movement constantly espouses.
A Do-nothing Job Linked to the Tea Party's Origins
Despite a complete absence of media output, TFM calls itself an "educational organization." The following mission statement appears on their 2012 IRS 990, and reminds us of those creepy ads last year that were supposed to make young people afraid of health insurance.
Think Freely Media (TFM) uses new media and traditional communications to educate people about the benefits of limited government. TFM creates programs that are geared towards citizens under the age of thirty. These programs educate by communicating with younger people in the language and culture that appeals to them, teaching them the personal and societal advantages of limited government and free-market based solutions. TFM uses new media technology such as blogging, social networks, video production and a website to inform and educate. The organization also conducts seminars and training as well as attends conferences, all with the common goal of teaching young people the importance and responsibility of a free society.
CEO and President John Tillman was paid $24,000 of the organization's $202,000 payroll that year. But it was just one of many irons Tillman had going in the fire of Illinois politics. He also runs the Illinois Policy Institute, a "think tank" and member organization of the State Policy Network, which is in turn tied to the American Legislative Exchange Council. IPI is supported by the Sam Adams Alliance, which is supported by the SPN. Chicago is the city where Rick Santelli's rant on the mercantile exchange first injected "tea parties" into media consciousness, so unsurprisingly Tillman is connected to organizations promoting "free market principles" — he runs Illinois Liberty PAC, for example — and he espouses those principles in the media.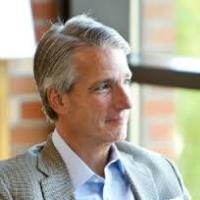 Mr. Tillman is a tireless advocate of charter schools and "school choice," speaking out against the teachers union as they go on strike, because children must be taught to pull their own bootstraps. But as much as he works tirelessly to disestablish the public school system, we have found exactly zero evidence that Tillman has ever said anything about TFM or its "education" mission in any venue. Yes, he is a wealthy man, and $24k is probably chump change to him, but what has he done to earn that salary from this "educational organization"? Apparently nothing. Tillman's bootstraps are just longer than yours because he is special and important.
The very first CEO of TFM seems to have been John Tsarpalas, former Executive Director of the Illinois Republican Party, past President of the Sam Adams Alliance, and Notary Public on the papers of incorporation for the Franklin Center for Government and Public Integrity. TFM does not appear on his LinkedIn resume, but his name is still listed as the point of contact for the organization on an old page at Tax Exempt World.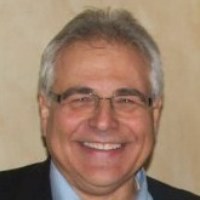 As far as we can tell, Tsarpalas is responsible for TFM's online listings into 2011, but we cannot find any evidence that he did any other promotional work for the organization: no media, no interviews, and definitely no blogging or social media content. In fact, Tsarpalas seems to have diminished on the internet lately. The blog associated with his political consultancy has not been updated since 2011. He had three posts at the "American Thinker" blog, but they are only visible through the Wayback Machine because they have been removed from the site. BallotPedia lists him as the current president of Team Sam, "a 501(c)(4) non-profit that partners with the Sam Adams Alliance." Translated to English, Mr. Tsarpalas runs the "dark money ATM" twin to the very organization that created tea parties.
By the time media coverage of Rick Santelli's 2009 rant on CNBC began to popularize tea parties as a "libertarian" social movement, the SAA had already spent years building an online infrastructure to support it. Koch money funded this organizing, which emphasized blogging and state-level news coverage. As Mark Levin and Yasha Levine reported before the end of that first year, the tea party "movement" would not have been possible without the Sam Adams Alliance laying the groundwork, a process that had unfolded since 2002.
ChicagoTeaParty.com was just one part of a larger network of Republican sleeper-cell-blogs set up over the course of the past few months, all of them tied to a shady rightwing advocacy group coincidentally named the "Sam Adams Alliance," whose backers have until now been kept hidden from the public. Cached google records that we discovered show that the Sam Adams Alliance took pains to scrub its deep links to the Koch family money as well as the fake-grassroots "tea party" protests going on today. All of these roads ultimately lead back to a more notorious rightwing advocacy group, FreedomWorks, a powerful PR organization headed by former Republican House Majority leader Dick Armey and funded by Koch money.

On the same day as Santelli's rant, February 19, another site called Officialchicagoteaparty.com went live. This site was registered to Eric Odom, who turned out to be a veteran Republican new media operative specializing in imitation-grassroots PR campaigns. Last summer, Odom organized a twitter-led campaign centered around DontGo.com to pressure Congress and Nancy Pelosi to pass the offshore oil drilling bill, something that would greatly benefit Koch Industries, a major player in oil and gas. Now, six months later, Odom's DontGo movement was resurrected to play a central role in promoting the "tea party" movement.

Up until last month, Odom was officially listed as the "new media coordinator" for the Sam Adams Alliance, a well-funded libertarian activist organization based in Chicago that was set up only recently. Samuel Adams the historical figure was famous for inspiring and leading the Boston Tea Party—so when the PR people from the Chicago-based Sam Adams Alliance abruptly leave in order to run Santelli's "Chicago Tea Party," you know it wasn't spontaneous. Odom certainly doesn't want people to know about the link: his name was scrubbed from the Sam Adams Alliance website recently, strongly suggesting that they wanted to cover their tracks. Thanks to google caching, you can see the SAA's before-after scrubbing.
In 2009, another one of Mr. Odom's projects was the American Liberty Alliance. The ALA hired a young Texas felon and Leadership Institute associate named Ali Akbar, who went on to run other fake nonprofit organizations. The ALA was just one of many Sam Adams Alliance-linked efforts to monetize grassroots tea party activism and energy. Most of them eventually failed, and like the ALA, were simply rolled up into other organizations.
The objective of all this shuffling is to separate the sources of right wing money from its uses so that billionaire donors can deny responsibility for the outcomes. To this end, Donors Trust money is used to raise grassroots money; the funds are mixed, sorted through a network of "nonprofits," and reemerge as political spending by "social welfare" organizations. On its face, none of this activity is what Congress intended when it wrote the laws governing nonprofit organizations. Little wonder that all of these people came together to preemptively attack the IRS in hopes of forestalling any accountability.
Shell Game in the Circle of Scam
Virion Strategies, the company which claimed the lion's share of TFM's donation revenue in 2012, used to be RMB Strategies, Inc., which is listed as a "revoked" corporation in Nevada. But in 2012, while it was taking $420k from TFM as Virion, RMB Strategies apparently gave $38,500 in two disbursements to Thaddeus McCotter, the Michigan Republican congressman who failed to turn in enough valid petitions for his reelection and then resigned from office. Like TFM, it is difficult to prove that Virion or RMB actually exists outside of an IRS document. We have found a stub Vimeo profile for Virion that seems to be in the right area, but the associated website, virionstrategies.com, is blank. This is all you will find there:

The owner of Virion Strategies is Darian Rafie, a known operative of the infamous National Organization for Marriage. NOM makes weird, stormy ads to support its campaign against marriage equality at the state level, and has narrowly avoided being named as a hate group by the Southern Poverty Law Center. The organization is intimately linked to the "conservative" fundraising PAC ActRight, which uses the same address as NOM in their IRS filings. Mr. Rafie is the Vice President of ActRight, so Virion Strategies is intimately tied to both organizations. It is just one of Mr. Rafie's for-profit Limited Liability Companies (LLCs) based in Nevada; another is VerveMail, an online fundraising and advocacy consultant. Mr. Rafie makes his living as a right wing fundraiser.
In 2012, Thaddeus McCotter's donation button, as well as the donation buttons of NOM's state anti-marriage equality efforts, were coded to direct all contributions through the ActRight.com website without disclosure to donors. This arrangement allowed ActRight to boast higher fundraising totals and pose as a more consequential player in the movement, but it did not translate into electoral success. In fact, NOM ended that year with a million-dollar deficit after spending $16.5 million on losing efforts, with its "education" division effectively subsidizing its political activities.
The National Organization for Marriage and its affiliated "Education Fund" combined to spend more than $16.5 million in 2012, according to the groups' newly released tax filings. More than $6 million of this money went to fight against same-sex marriage in seven states — six of which now have marriage equality — as well as numerous other failed political efforts.

While the NOM Education Fund (its 501(c)(3) arm) ended the year with about $1.6 million in the bank, NOM's main 501(c)(4) account ended 2012 more than $2.7 million in debt.
Mr. Rafie's Twitter account has relatively few tweets, but we found one interesting item: two days after the "Tax Day Tea Parties" of 2009 catapulted the nascent movement onto a mainstream media stage, Rafie was at an important meeting in Washington, DC to discuss his fundraising future. This tweet also refers to Brian Burch, president of CloudWelder Inc, which is another of Rafie's for-profit LLCs, and Treasurer of Virion Strategies. Burch is also the co-founder of CatholicVote.org, a right wing social values crusader, and past president of the Fidelis Center for Law and Justice, yet another "education" organization that works to impress Catholic social doctrine on American life. As you might guess, Burch is very opposed to abortion.
What does all this religiosity have to do with economic libertarian idealism? Nothing, really, and that is the point. While all this tea party organizing and fundraising has ostensibly been aimed at campaigning for lower taxes, "liberty," and "economic freedom" as defined by the intellectual adherents of Milton Freidman, in terms of practical outcomes the "dark money" behind TFM has wound up promoting state regulation of marriage and the womb, which are just about the most un-libertarian conservative causes available. Somehow, all these liberty-loving organizations have managed to distribute a whole lot of "liberty loving" cash to authoritarian ends with zero accountability for the transfer. And like all of them, ActRight jumped on board the fake tea party IRS scandal in hopes of preventing that accountability from ever happening.
A Sinecure for Someone Special?
Tea parties would have us believe that austerity and hardship are the only Constitutional tonic for all of America's economic woes, but Think Freely Media has hardly promoted bootstrapping meritocracy through its hiring practices. Besides two do-nothing CEOs and a do-nothing contractor, TFM also had an Executive Director named Jennifer Gratz. She associated TFM with an election website, WordsMatter2012.org, which appears to have had the subtle aim of discouraging low-information, "independent" voters from reelecting President Obama on the basis that he had not achieved enough immigration reforms.
There is not much content at the site, and although it promises to continue at a new site named for the next year, the WordsMatter2013.org domain has been up for sale since January without ever being used. Perhaps the new site never got built because Mrs. Gratz, who seems to be responsible for TFM's only discernible work product, left the organization in February 2013 to create the XIV Foundation, which appears to be an advocacy organization for white privilege. We do not know how much salary she drew from TFM for her work on the WordsMatter site.
Mrs. Gratz has been a conservative darling since 2003, when she emerged as the test plaintiff against the University of Michigan's clunky Affirmative Action policies in the United States Supreme Court decision Gratz v. Bollinger. The XIV Foundation is named for the Fourteenth Amendment, but it exists to "tell stories" about people supposedly harmed by Affirmative Action programs and works to end minority civil rights protections unrelated to hiring. Ms. Gratz offers a twisted interpretation of the Amendment's "equal protection" clause to justify all of this. For example, Ms. Gratz cheered when the Supremes gutted Section 5 of the Civil Rights Act in Shelby County v. Holder last year, opening the door to a flood of right wing legislation designed to diminish minority voting, because minority voting protections are so unfair to white people.
Prior to her work with TFM, Gratz spent nearly eight years working for the American Civil Rights Institute (ACRI) and the American Civil Rights Coalition (ACRC), a pair of Sacramento, California-based nonprofit organizations headed by Affirmative Action opponent Ward Connerly. But Gratz quit her job with Connerly to blow the whistle on what she saw as self-dealing irregularities in the way he ran his organizations.
Gratz contends that Connerly's annual salary of more than $1 million in years past drained the organization financially, and that improper management exacerbated problems by sparking investigations that divert additional time, money and energy.

Since last June, Gratz said, the "organizations have ceased almost entirely doing work related to their charitable mission."

The 72-year-old Connerly declined to comment on whether his groups are under investigation by government agencies but said it is "absolutely false" that their anti-affirmative action mission has been stymied.

Connerly characterized Gratz as a disgruntled employee whom he once considered a possible successor but said he changed his mind last year.

"I feel betrayed by her," he said.
In a final irony, the IRS dropped its case against Mr. Connerly last year because its regulations are far looser than the clear language of the laws. Connerly immediately 
glommed on to the fake IRS scandal
 with his tale of woe and persecution, though of course he never mentions Ms. Gratz in his narrative, and she has not spoken out to debunk the manufactured controversy at all.
While she travels to Michigan for her "work" with the XIV Foundation, Ms. Gratz lives in Fort Myers, Florida with her husband, where they own a craft beer microbrewery. It is unclear what, if any, part of TFM's money, or Virion's money, or the Sam Adams Alliance's money, may have lubricated any of Ms. Gratz's current ventures. We know that XIV Foundation is best friends with the Franklin Center, but we know little about its funding sources because it is too new. Not to worry: as with the Sam Adams Alliance and the ALA, if the XIV Foundation fails to sustain operations it will just get rolled up into another organization. We expect something like that is bound to happen to TFM sooner rather than later, and of course no one will ever account for where all of that money has gone.
Accountability, like austerity and economic pain, is for the little people.
Video: John Tillman speaks to a 2012 Illinois conference sponsored by FreedomWorks.
[youtube]http://youtu.be/JlNQNFoAjtA[/youtube]
Think Freely Media 2012 IRS 990